A Message To The Youth Of Africa: Who Mentored Us?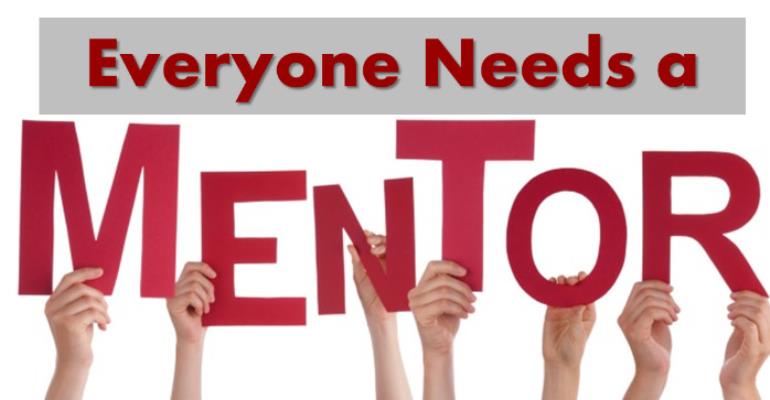 In Africa if you build a 4-bedroom house at age 24, it's traceable to two things: cyber crime or blood money. In Africa if you have the gifts of the spirits and moving in strange dimension of the Holy Spirit in the apostolic and the prophetic its either you are operating sorcery or witchcraft. In Africa if you become a managing director age 27 you either lobbied or the company belong to your father. In Africa it is a moral and psychological taboo for a young man of 32 to become a President of a nation because it is either you are vilified, killed or ostracized by your own native land members. In Africa, a youth of age 20 cannot pastor a church no matter the experience, knowledge, anointing or grace. Why? They say experience. In Africa if you are not married you don't command certain respects and you don't get certain jobs. So, my question during this search was, "Lord, who taught us these deceptions". Who mentored our psychological prestige?
I don't mean to be cynical but our enclave of mentorship have been wrongly positioned. Because it is okay for the youth of Africa to be in the club till day break and smoke and drink all kind of nonsense and we conclude by saying "it is their generation" but the moment we get spiritual and start taking giant steps to fulfill destiny they say "these guys are too young or they have zeal without knowledge". It is okay to see the youth of Africa get involve in xenophobic demonstration but it becomes a taboo if these same youth want to undertake a degree in Law to curb such nonsense, no. It is okay for the African youth to spend our youthful lives chasing women, gambling, drinking and making a mess of our lives and then when we are ageing we turn to God, No. We have been wrongly mentored. God is interested in using us now not later. So we conclude that Satan can use the young whiles God focus on the old and the aged, wrong. This is a conspiratorial whisper from hell and should not be permitted.
I was in tears when I saw this expression: "for these three CHILDREN", talking about Shadrack, Meshack and Abednego. At what age did they take such giant step before the king? The bible said they were children. Then here comes David of age 17 full of grace and power and conquered Goliath of several feet tall. A commentary reads that Mary was 14 years old when he gave birth to Jesus. At age 12, Jesus knew what to do, what to say and where to go when he met the professors. King Azariah was twelve (12) years old when he became king and he ruled for fifty-five (55) years. King Josiah was 8 years old when he became a king and he ruled for thirty-one (31) years. King Joash was a king at the age of seven (7) years. He was like a prime minister at the age of Israel, read your bible; most of the kings were below twenty (20) years. King Solomon was in his 20's when he became a king ruling the entire Israel with wealth in his hands. Jehoiachin was 8 years when he became a king and ruled with his father and at the age of eighteen (18) he reign alone as a king. Question: how old are you? Do you still count yourself as a youth? What kind of project have you abandoned because of the voices around you saying:" you are young", "you are too young", "life is not a race", "and God's time is the best" These words sound soothing and placating but the intention is to keep you in your comfortable zone and achieving nothing.
Every sex tape proliferating social media is made of the youth. Every murder, manslaughter and felonies is perpetrated by those in authority but carried out by the youth. Every ritual by the "sakawa guys" is carried out by the youth. Every plot to rape and to steal is carried out by the youth. All night clubs on Fridays are filled with the youth whiles the churches are filled with the aged. Unemployment affects the youth. Attacks from hell focuses on the youth. And we sit back and smile as though nothing is happening. Question: who mentored us?
YOUTH! We can't be wasted. If we have to serve God, it is now. If we have to become the Presidents of nations, the training starts now. If we are going to become Managing Directors of Institutions, the training starts now. If we are going to be responsible husbands and wives, guys the training starts now. You want to become a Christian footballer with national impact, the training starts now. If we are planning to become Apostles and Evangelists, the training starts now. If we have to get another degree, the admission starts now. Being a leader has nothing to do with age but has everything to do with responsibility. This ideology of: "I am a child, I am a child" is devilish. Many have said "I am a child" and never attempted anything and when their eyes opened, they were already 50 years with no impact on their generation. This should not happen to us.
I have spoken to a man of God at the apex of his age before he checked out from this physical world, and one thing he told me was: I like your zeal, I was passionate towards soul when I was your age but the old prophets around me keep telling me "take your time", "take your time" and this is how bitter time has left me with no impact until my generation faded away, he said. These words resonate in my soul till today.
Youth! We must be youthful and useful. JESUS CHRIST, our chief regulator is calling all youth to repentance now!
PRAYER: Lord! I surrender my life and my lifetime to you and the benefit of your kingdom. Make me useful. In Jesus' name, Amen.
R. Duafah
([email protected])