Court Jails Pupil For Defiling Cousin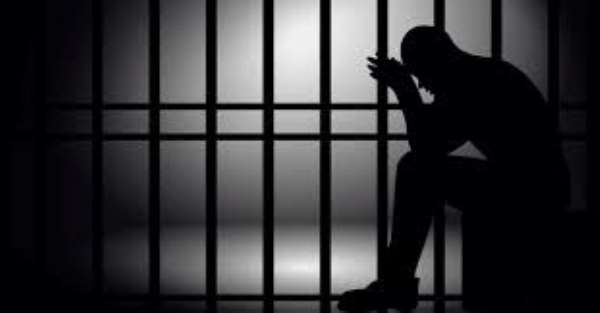 A Tarkwa Circuit court has sentenced a 19-year-old pupil of God First preparatory school at Enchi in the Aowin Municipality to 15 years imprisonment in hard labour for defiling his 8-year-old cousin.
The trial judge, Mr Emmanuel Bart-Plange Brew, convicted Isaac Martey on his own plea of guilty to the charge.
Prosecuting, Assistant Superintendent of Police (ASP) Juliana Essel-Dadzie told the court that at about 2100 hours on July 15, 2018 the convict went to the victim's father's room in Enchi to view television.
ASP Essel-Dadzie said while in the room Martey noticed the victim was asleep in the absence of the parents.
She said the convict took advantage of the circumstance and had sexual intercourse with the victim.
According to the prosecution, whiles Martey was dressing up after the act the victim's stepmother chanced on him and she raised an alarm but he bolted.
The prosecution said the victim's stepmother got closer to the victim and found sperms on her thighs and vagina and she invited the convict's uncle to witness what had happened.
She said a report was made to the police at Enchi and a medical report form was issued to the victim to seek medical attention.
Dr Hope Kwadzo Godogo of Enchi government hospital attended to the victim and endorsed the medical form which was returned to the police, the prosecution said.
ASP Essel-Dadzie said Martey was later apprehended and brought to police station for investigations.
GNA
By Erica Apeatua Addo, GNA