Customers Unaware Of Merger Stranded At Branches Of 5 Collapsed Banks
Few customers of the five defunct domestic banks merged into The Consolidated Banks Ghana Ltd have been stranded Thursday morning as they turned up to transact business, completely unaware of the merger.
The Consolidated Bank Ghana Limited is expected to protect the interest of depositors and to sanitize the various banks which are now under one umbrella.
Under the new arrangement, normal business is expected to begin Thursday afternoon.
But some of the customers of these banks who did not know of the merger and developing events had turned up Thursday morning at the banks to transact business.
"Some of them I spoke to, told me they didn't receive any information about the banks and they were expecting to engage in normal business," Joy News Ebenezer Sabutey reported.
The five banks, UniBank, Sovereign Bank, Royal Bank, Construction Bank and Beige Bank were collapsed by the central bank due to liquidity challenges.
Related: UniBank beyond saving as shareholders illegally disburse ¢5.3bn – BoG
Some of them, the Bank of Ghana revealed, had obtained their licenses by false pretenses.
The BoG has therefore made available an amount of GHS450M as the starting capital for Consolidated Bank and has appointed Daniel Addo as its Chief Executive.
Daniel Wilson Addo is a Chartered banker with 12 years experience in management positions. He is also a former Executive Director of First Atlantic Bank Limited.
Criminal Aspect
Scores of analysts including Chief Executive of Dalex Finance have called for criminal probe or prosecution to be commenced against the managers of the defunct banks and the BoG officials who issued them with the licenses.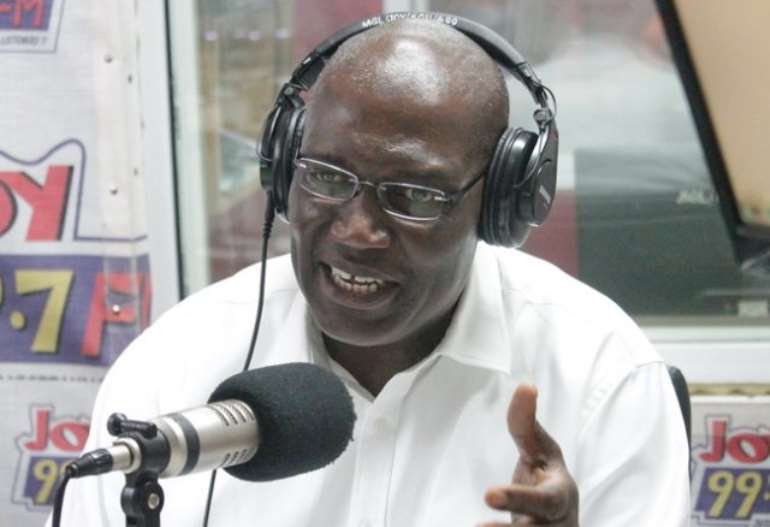 Speaking on the Super Morning Show on Joy FM Thursday, Mr Ken Thompson noted that those who used false pretenses to obtain the banking licenses and those who were responsible for the monitoring at the time should be made to face the law.
The Bank of Ghana is set to pursue the managers, shareholders and directors of the defunct banks.
Deputy Governor of BoG, Elsie Awadze revealed that the necessary civil law procedures are being put in place for the appropriate institutions to act.
"…they will also take steps to report to appropriate quarters guided by findings of all reports we have so far, so that the appropriate agencies [EOCO et al.] take up these matters as soon as possible," she said.
Story by Ghana| Myjoyonline.com| OKA