NAGRAT Cannot Suspend The Future Of Ghanaian Kids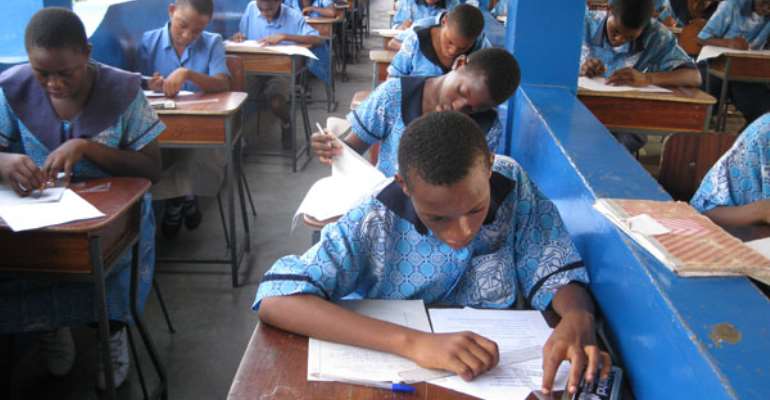 Any respect that I might have had – I sincerely don't remember having any – for the leaders and members of the so-called National Association of Graduate Teachers (NAGRAT) was effectively eviscerated or chucked out of the proverbial window when I came across a news article captioned "NAGRAT Washes Hands Off Double Intake System" (3News.com / Ghanaweb.com 8/1/18). Earlier on, I had come across another news article captioned "NAGRAT Wants Double-Track System Suspended." With this statement of their blisteringly criminal betrayal of the Ghanaian high school pupil, NAGRAT has more than amply demonstrated that it has absolutely no practical relevance for its existence, besides riotously and rampantly downing their tools, as it were, and ravenously demanding salary increments and working or professional benefits that they do not deserve.
For starters, we need to all recognize the incontrovertible fact that the leadership and general membership of NAGRAT are part of the problem that got the ramshackle Ghanaian public education where it is now. They were all in this country when the previous National Democratic Congress (NDC)-sponsored regimes of Messrs. John Evans Atta-Mills, late, and John Dramani Mahama began playing the hocus-pocus game of unwisely, regressively and recklessly reducing the duration of the traditional 4-year Senior High School system of education to 3 years, on grounds that the former system which, by the way, is practiced by most of the most advanced postindustrial democracies and the best SHS systems in the world was unnecessarily burdensome and inexcusably superfluous. The obvious objective here, of course, was for the Mills-Mahama governments to mischievously cut corners, as it were, and have their cabinet appointees and other executive operatives pocket whatever "savings" had been made in this criminal process of shortchanging the future success of our youths and children.
Personally, I have always wondered why the National Association of Graduate Teachers was established at all because before NAGRAT appeared on the scene, there was GNAT (mellifluously and felicitously pronounced "NAT"), that is, the Ghana National Association of Teachers, which did and continues to do a far better job of educating our children and grandchildren than the morbidly narcissistic operatives of NAGRAT can barely fathom. In short, I have far more respect for GNAT than I could ever have for NAGRAT, whose constabulary or membership, as far as I have been able to studiously observe, is thoroughly composed of self-serving parasites. Indeed, I have often wondered whether there was any real need for the separate establishment of NAGRAT, rather than simply incorporating NAGRAT into GNAT as a sub-division of the latter.
I have also always been of the demonstrable view that the average Ghanaian public schoolteacher was relatively lazier than his/her counterpart in other parts of the world, including the African continent. The NAGRAT leadership predictably proves this by childishly whining and bitterly complaining that the establishment of the Two-Track/ed or Semester System for our Senior High Schools would necessitate that they also teach on Saturdays which, by the way, has been known for ages to be practiced by many, if not most, of the Francophone African countries, which is also why generally and traditionally the best-performing students in Francophone Africa, and the Caribbean and elsewhere, as well, have been known to be much better equipped intellectually and vocationally than their Anglophone counterparts.
If these elitist NAGRAT parasites cannot teach on Saturdays, as a result of willfully and unconscionably colluding and be collaborating with the kleptocratic NDC apparatchiks to thoroughly downgrade the quality of Ghana's public education system, then, of course, they need to immediately vacate their traditionally and putatively sacrificial profession and find themselves other lines of trade. They may be hopelessly too self-infatuated to recognize this, but we are in a "National Emergency," the likes of which have never been experienced since independence; and these NAGRAT sponges or parasites can decide to either laudably and constructively become part of the solution or shamefully continue to constitute themselves into the crux of the problem. These insufferably pompous NAGRAT operatives have also lost their respect and whatever reputation they may have had, because their reprobate elitism prevents them from recognizing the inalienable right of every able-bodied and intellectually and vocationally capable Ghanaian teenager or young adult of accessing or gaining entry into a Senior High School in the country.