'Tsunami' Hits Ghana Bauxite Company…Almost $100m Pocketed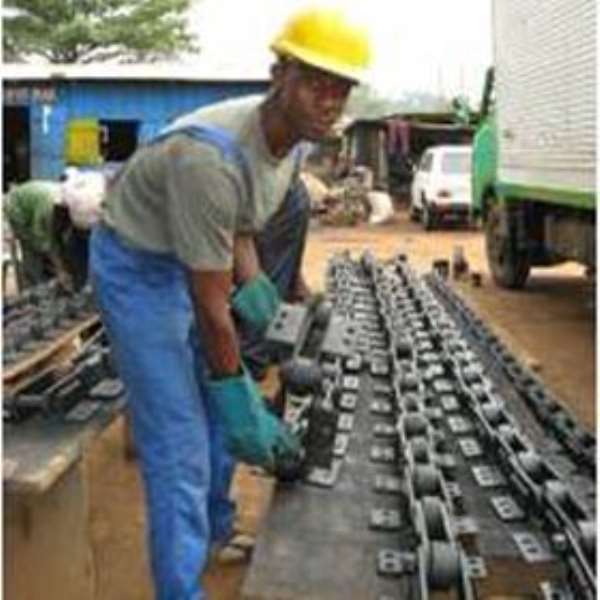 It is undisputable that the influx of foreign companies operating in Ghana has over the years contributed immensely to the country's socio-economic development, through tax revenues generated from them.
Nonetheless, it has also been established that some of these foreign companies, the other way round are able to rob the country through various unscrupulous schemes, to make sure tax returns are either not properly filed or deliberately pocketed, making government lose a huge sum of monies.
For instance, between 1970 and 2008, Ghana has lost in excess of US$ 4.9 billion as a result of tax evaded by individuals, corporate groups, multinationals and other organizations operating in the country, the Free Press has gathered.
One of such companies, who through its nefarious schemes, has for just in six years, been able to rip government off a whopping amount of almost 100 million dollars, is the Ghana Bauxite Company Limited, run by Chinese Corporations.
According to reports, the Ghana Bauxite Company, in connivance with some top notches at the Ghana Highway Authority, who operated the weigh-bridges, within a six years period evaded the payment of a penalty for overloading haulage trucks to the tune of more than 90 million dollars.
In 2012 alone, the Ghana Bauxite Company, through Bosai Minerals Groups in the Western region avoided paying over 8.2million dollars for overloading haulage trucks with bauxite.
Again in 2013, records showed that the company owed 10.3million dollars as penalty fine, 12.9 million dollars in 2014, while the figures for 2015 and 2016 was 16.1million dollars and 20.2million dollars respectively.
In 2017, the Ghana Bauxite Company again evaded penalty charges of 22 million dollars bringing the sum total to 0ver 90 million dollars.
According to the 2014 Ghana extractive industries index report, the bauxite company's earnings increased by 16% from 28.5 million dollars in 2012 to 32.9 million dollars in 2013, due to an increase in shipment from 752,771 tonnes in 2012 to 826,994 tonnes in 2013.
However, the Ghana Revenue Authority has launched full-scale investigations into the operations of the Ghana Bauxite company, after claiming that it had a premier facie case against the mining firm that it has failed to pay corporate taxes on its production.