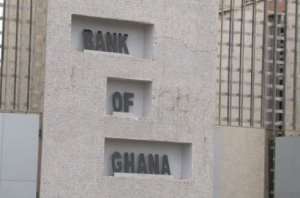 The Bank of Ghana announced it is creating the Consolidated Bank Gh. Ltd to take over some struggling banks in the country.
Sovereign Bank, Royal Bank, Beige Capital, Construction Bank and Unibank are five financial institutions that have run into liquidity challenges hence the decision by the Central Bank.
According the BoG, the Consolidated Bank Ghana Limited has assumed selected assets and liabilities of the five banks with immediate effect.
Check out the infographics below: