Benin puts constitutional reform on hold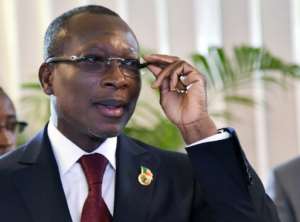 Benin President Patrice Talon has decided to put his constitutional reform project on hold, arguing that the organisation of a vote would cost too much and was not a priority.
"A referendum is expensive and we are a few months away from the legislative elections," said the head of state in a televised speech late Tuesday on the eve of Benin's 58th independence annicersary.
"The reform initiated by the National Assembly is important, but it is not, for now, a priority issue," Talon said in the address.
The reform, included in Talon's campaign pledges, did not get the required majority when it was considered by the National Assembly at the beginning of July, so was automatically referred to a referendum vote.
The reforms included the improvement of women's representation in parliament, the abolition of the death penalty, the establishment of a court of auditors and, most importantly and controversially, the consolidation of all elections.
The opposition fears the reforms could give an advantage to the ruling party and potentially extend its time in office.
Talon vowed to return to the subject in the future, saying: "I am convinced that one day the sense of national interest and reason will eventually override political (considerations)."
Analysts noted that the referendum could have less to do with issues of reform than serve as a mid-term vote on Talon's performance.
In that case, the referendum was a risky gamble for the head of state, who is facing more and more criticism from trade unions on his liberal policies in the tiny west African country.