Eziama Releases 'Agologozo Mama'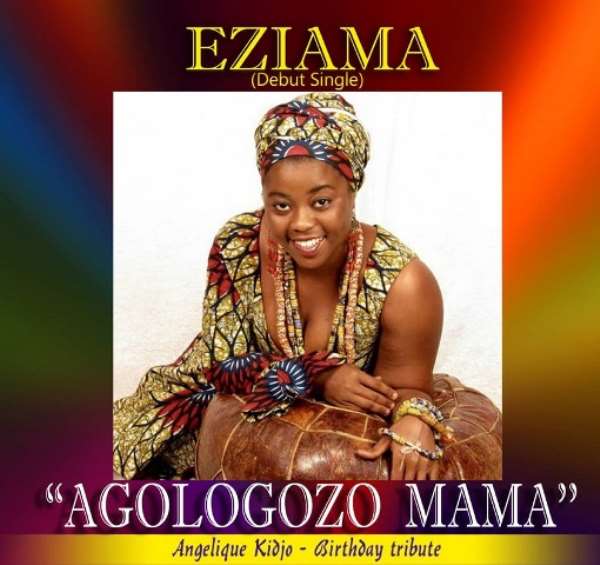 Eziama, a Ghanaian singer and songwriter better known as Ruth Ama Williams from the Mentor reality talent show, has come out with an impressive debut single 'Agologozo Mama' to honour Angelique Kidjo.
The release served as the 2018 birthday tribute in honour of the renowned Angelique Kidjo, who is one of her earliest and great musical inspirations.
The single is a groovy Afro-pop track and the title: 'Agologozo Mama' means playful laughter, which is significant because of its dual connotation judging from the interplay of two words fused as one.
'Agolo' is derived from the Akan word 'agoro' meaning play, and 'Logozo' is playfully derived from the word 'logoligi' meaning ticklish laughter. However, 'Logozo' is the title of the renowned Angelique's first major breakthrough album, with Agolo being the title of Eziama's biggest song.
In essence, both songs and its titles, were a continued celebration of the pillars of Kidjo's success and legacy.
Profile of Angélique Kpasseloko Hinto Hounsinou Kandjo Manta Zogbin Kidjo, known as Angélique Kidjo obtained by the Ghana News Agency indicated that she was born on July 14, 1960. The Grammy Award-winning Beninese singer-songwriter, actress and activist is noted for her diverse musical influences and creative music videos.
Time magazine has called her "Africa's premier diva," the BBC has included Kidjo in its list of the African continent's 50 most iconic figures and the Guardian has listed her as one of its Top 100 Most Inspiring Women in the World.