Mandate Of AU Mission In Somalia Renewed By UN Security Council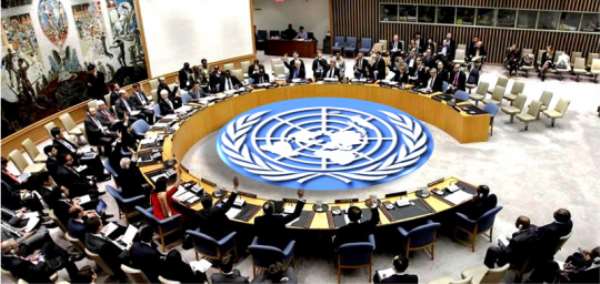 UNITED NATIONS, July 31, (Xinhua) - The UN Security Council on Monday adopted a resolution to re-authorize the deployment of the African Union (AU) peacekeeping mission in Somalia till May 31, 2019.
Resolution 2431, which won unanimous approval of the 15 members of the Security Council, also decides to reduce the level of uniformed personnel for the AU mission, known as AMISOM, to 20,626 by Feb. 28, 2019, and to include a minimum of 1,040 police personnel.
Resolution 2431 followed a May 15 resolution that extended the mandate of AMISOM till July 31, 2018, in a "technical rollover" in order to allow for the consideration of an AU/UN joint comprehensive assessment of the mission. The May 15 resolution envisaged a reduction of AMISOM's uniformed personnel to 20,626 by Oct. 30, 2018.
Swedish ambassador to the United Nations Olof Skoog, whose country holds the Security Council presidency for July, said before the vote on the draft resolution on Monday that the drawdown of troops was delayed, but the new timeline was in line with recommendations of UN Secretary-General Antonio Guterres.
The British ambassador to the United Nations Karen Pierce, whose country sponsored the resolution, said: "The resolution allows for a delay in the transition of AMISOM precisely so that there are enough time and space for the Somalis to get their house in order on the security side.
It will also allow AMISOM to prepare properly for a transition." "AMISOM is providing a critical space while Somalia gets its own security forces up to capacity, and we hope that that will continue," she told reporters before the vote.
Resolution 2431 specifically stresses that there should be no further delay in the reduction of the level of uninformed AMISOM personnel beyond Feb. 28, 2019.
The resolution expresses the Security Council's intention to consider further uniformed personnel reductions as security conditions and Somali capabilities and capacities allow, in line with the aim of Somali security institutions leading security responsibility by December 2021.
Resolution 2431 emphasizes that the long-term objective is that Somali security institutions and forces assume full responsibility for Somalia's security, and recognizes that AMISOM remains critical to security during this transition.
Apart from the gradual handover of security responsibilities to the Somali security forces, AMISOM's strategic objectives also include the fight against al-Shabaab and other armed opposition groups, and the provision of security for the political process in the country, according to the resolution. AMISOM was created by the AU in January 2007.
Its mandate won the approval of the UN Security Council.