What Is Good For The Goose....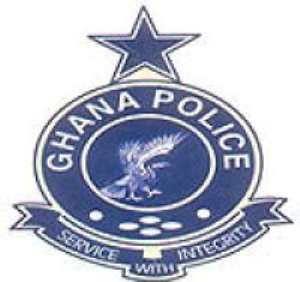 No law-abiding citizen will see a police officer in uniform performing his/her duty or even off duty and try to heckle or molest him/her. The trend at which things are going, if some precautions are not put in place, Ghana will become a lawless state and criminals will take over. Yea because the police officer in Ghana has now been demoralized to perform duties assigned to him/her with enthusiasm all because the citizens have turned against them. I see this as a security threat to us as people and a nation. Criminals become happy when there is tension between the people and the police, this gives them the freedom to orchestrate their evil deeds hence they are part of those whose incite others and partake in attacking police officers.
I was saddened when I watched a video of some people restraining the movement of a police officer in uniform that they have arrested him, pushing here and there with impunity. Whatever the case may be, it was an eyesore, uncivilized and unethical. Some leveled headed Ghanaians were seen in the video asking these unscrupulous beings to desist from this uncouth act but they never listened. I asked myself is this how low policing in Ghana has sunk to? Is this where Ghana is moving to in our democratic era after 61 years of independence? Again a new video has just come out showing a group of young men trying to disarm a police officer for reasons known them, is this not terrifying?
Where are the ministers, human rights activists and Ghanaians whom I supported in condemning the police officer who assaulted that woman? I am pleading with the appropriate authorities especially the Ghana Police Service administration to act with the same swiftness in dealing with the police lance corporal that has to lead to his interdiction and court action; to initiate investigations and if possible bring the people who humiliated the police officers in the videos to book. Perpetrators of such acts must be punished to make it detestable for others but if ignored it will promote public attack on police officers and stations. There have been many of such attacks on police officers and police stations leading to freeing of criminals from lawful custody, maiming and death of many police officers.
Inasmuch we condemn and ask the police administration to sanction officers who misconduct themselves, so should we as people and a nation condemn and discourage any acts of molesting, intimidation, interference or obstruction of any police officer by any person or group of persons. We should not be one-sided, as it is wrong and condemnable for any police officer to maltreat a person so it is wrong for the people to be attacking police officers, this we need the media in the advocacy.
Any sane society needs proactive police service to protect it from the traps of criminals. To achieve this crime free society, it is the responsibility of both the people and the police, hence the need for police-public cooperation. That is why Ghana and many countries have embraced the Community Policing concept. To be successful in their service delivery, the police need the public and to have a peaceful crime free society, the public need the police. Together we can fight crime and have a peaceful society.
A GROUP OF YOUNGMEN TRYING TO DISARM A POLICE OFFICER AND ANOTHER MAN HECKLING A POLICEMAN
By: Jonas Owusu Ohemeng
Development Communicator
Inspirational speaker
Security Analyst.
b[email protected]