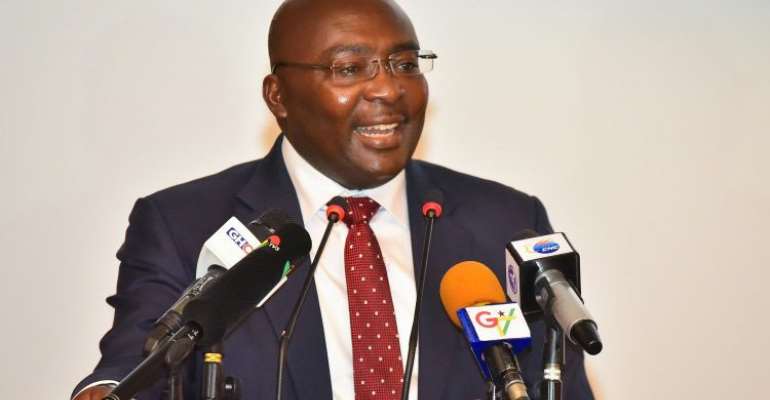 Government is working towards introducing the First Port Duty Rule at Ghana's ports.
This forms part of measures being adopted to address smuggling of goods that are transited from Ghana to landlocked countries such as Burkina Faso, Mali and Niger.
According to Vice President Dr Mahamudu Bawumia, "So much smuggling is taking place through transit trade to these neighbouring countries."
Under the First Port Duty Rule, customs authorities of neighbouring countries would have presence in Ghana's ports.
"So if an importer claims they are going to Mali or Burkina Faso, they just go to the Malian or Burkina Desks and pay their duties," he added.
He disclosed this at the 39th Council and Conference of the Ports Management Association of West and Central Africa (PMAWCA) in Accra yesterday.
Addressing the participants at the event was attended by directors of ports in 15 West and Central African countries, as well as representatives from the International Maritime Organisation (IMO) and other key stakeholders, Vice President Bawumia bemoaned the high-level of corruption in the transit trade.
The Vice President underscored Ghana's commitment to improving its trade relations with its neighbours, particularly those in the landlocked nations of Burkina Faso, Mali and Niger, with a series of trade missions to the countries to strengthen ties.
He, therefore, urged the Economic Community of West African States (ECOWAS) to effectively ensure the enforcement of the implementation of the axle load policy, which mandates all member countries to limit a six-axle truck to a 60-tonne loading capacity in order to prevent the destruction of roads.
"As you may be aware, Ghana has consistently complied with and implemented this loading policy since 2009 when the enforcement came into effect. The goal is to protect the road infrastructure in our sub-region. Unfortunately, it has been reported that not all other ECOWAS member countries are complying with this policy.
"This undermines regional cooperation and creates an atmosphere of unfairness in transit trade on the various corridors in the sub-region."
He, therefore, reiterated Ghana's commitment to improving its ports and road corridors to enhance international trade with its partners.
By Charles Takyi-Boadu, Presidential Correspondent