QNET's E-learning, An Alternative To The Education Challenges In Sub-Saharan Africa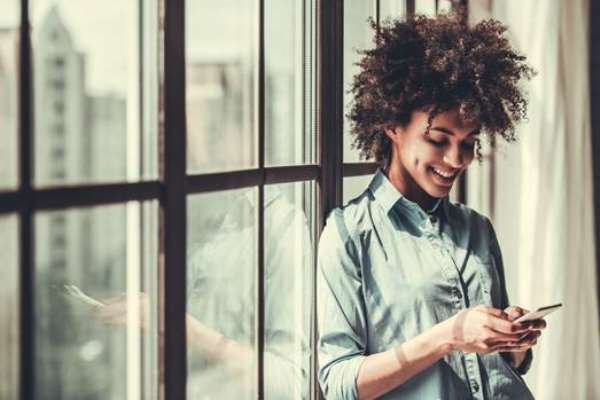 The world is now a global village and knowledge can be acquired at any location within the speed of light through the internet. For example, Marie Gisèle is a manager in a multinational company in Ivory Coast. She is passionate about entrepreneurship. She would like to deepen her knowledge and build her capacity in this area. Unfortunately, the requirements of her position do not allow her to take courses at the University, or to attend seminars on entrepreneurship.
As a result, she is actively seeking an online training opportunity, that allows her to combine work with the desire to strengthen her entrepreneurial skills. She has just discovered an online training on entrepreneurship. She was very enthusiastic. But why so much enthusiasm and what is online training?
Online training is the set of solutions and means for learning by electronic means. It is a set of knowledge that new technologies afford anyone to acquire without constraint of time or space, in fields as diverse and as varied as those offered by traditional universities. It is one of the information and communication technologies for education.
Today, it represents for most young people in sub-Saharan Africa, an alternative allowing access to a wide choice of training in various universities, while carrying out their activities in their usual space.
Online training is a boom in an African context with the highest growth rate in the world, with a predominantly young population and needs that local education systems cannot satisfy. Indeed, educational policies are often ineffective, the number of teachers insufficient, inadequate infrastructure, outdated or insufficient. This picture has as a corollary, the high rate of young people out of school before obtaining their diplomas or any sufficient qualification.
With a changing world of work and burgeoning entrepreneurial opportunities, young Africans need resources to compete. However, one could ask the question of how online training could serve young Africans when we know that Africa has the lowest Internet penetration rate? Indeed, the Internet penetration rate is certainly not the highest, but it is the one with the fastest growth, which suggests a better future as to the accessibility of the internet for a wider fringe of the population, in the near future.
As proof, today, more than a third of sub-Saharan Africans have access to Internet, compared to the rate of 15% a few years ago. The use of smartphones plays a decisive role in improving internet accessibility. It can then be argued that the need for alternative training of Africa's young population and increased access to the internet is positioning Africa as the most promising e-learning market in the world.
We could also ask the question about the availability and quality of e-learning?
There are a multitude of e-learning programmes. Like the universities, the quality of the training varies according to the standards of each programme.
E-learning Marie Gisèle just discovered is one of the most renowned courses in the world. This is Qlearn, an e-learning programme offered by QNET, and approved by QUEST International University, QNET's mother company, QI Group's University.
QLearn owes its reputation to the educational system from which it emanates: the British system. Indeed, in order to offer the best, QNET has managed to make available to its customers, a program designed and developed in the Great Britain according to its high standards, which is considered as flagship of global education.
QLearn thus enters the very closed circle of the most credible and reputable programs offered by a direct selling company. To learn more about Qlearn and what it has brought to Marie Gisèle, look out for our next feature on this platform.