Deputy Chief Of Staff Sends His Aide To Accuse John Mahama Of Murder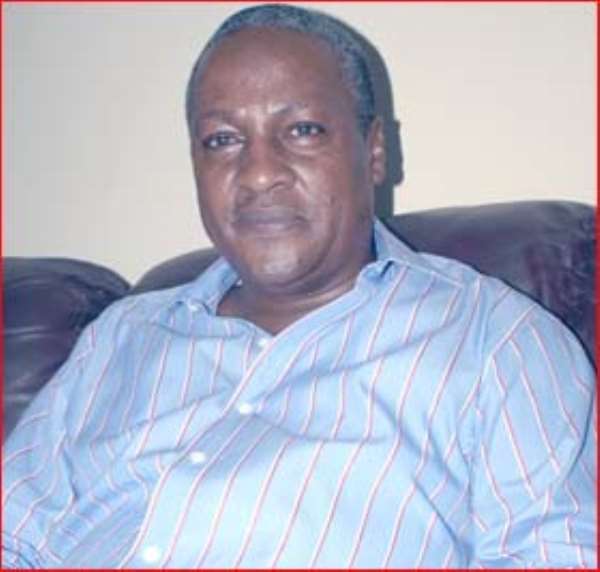 JOHN MAHAMA
It seems Samuel Abu Jinapor is still not satisfied with what he did to the person of HE John Dramani Mahama when the NPP was in opposition. It was known by all that Samuel Jinapor and Otiko Djaba were contracted by the NPP to concentrate in attacking the person of John Mahama and rendering the gains Mahama made in Gonjaland as useless.
Prior to election 2012 and 2016, Samuel led a series of planned attacks on Mahama; in most cases, he was described with all manner of unpalatable adjectives. Mahama was called the devil, wicked, most corrupt and above all a thief. While Otiko was attacking Mahama, Samuel as well was leading another batch of attacks from his own quarters. One of such instances was when he intimated that Mahama was a wicked man with a stone heart which was why the people of Yapei and Damongo don't have drinking water. He said this to incite the Yapeiwura who repeated after Samuel that his people were thirsty while their son was the President upon the visit of candidate Nana Addo in 2016.
The chorus hasn't changed since Mr. Manuel Quaye, the Special aide to Samuel Abu Jinapor who does all his media and grounds work for him, has taken after Samuel. Following his Facebook posts, several of instances point to one thing; Quaye attacks Mahama directly even when the issues have nothing to do with the former President.
On the 19th of June, 2018, Mr. Manuel Quaye on a Facebook post and in response to Hon. Joyce Bawah, he likened Mahama to Ataah Ayi. He said if Mahama was allowed and described incorruptible by Hon Joyce Bawa, then Ataa Ayi the notorious armed robber deserves to be pardoned.
Since yesterday when the funeral service of HE Amissah Arthur begun, Mr. Quaye has made several posts on his wall. In most cases, he sorts to attack and drag John Mahama's name into the mud. In one such posts, Mr. Quaye, an aide to Samuel Abu Jinapor sort to make the point that HE late Amissah Arthur wasn't given any space by Mahama to work as VEEP which frustrated the man to death.
The last but biggest accusation against Mahama by Quaye was that Mr. Mahama should be investigated because he, Quaye suspected Mr. Mahama has a hand in the death of Late Amissah Authur. Mr. Quaye impugns that John Mahama was a heartless man who can do anything to kill Mr. Amissah Arthur. This is the post in full; "I sign up, for call of an investigation into the late Former Vice President's death, considering John Mahama's heartless treatments rollout on the gentleman from his time on earth to his journey to the grave. This spotless fabric of wickedness by John Mahama shouldn't be upheld, in this land of the living. Late Amissah Arthur deserves better! Central Region deserves better! Ghanaians deserve better!"
These are but a few of such attacks by the aide to Mr. Samuel Abu Jinapor on the person of HE John Mahama. This was the same style adopted by his boss Samuel Jinapor which got him the reward today as the deputy chief of staff who now wants the world to believe he's a saint.
Mr. Manuel Quaye on 3rd July 2018, on a Facebook post, sort of implies that once Stan Dogbe had a face-off with Okyehene over the latter's comments on the passing of Late Amissah Arthur, then it means it was John Mahama who sent his aide Mr. Stan Dogbe to attack the Okyehene. I want to ask Mr. Quaye a question; by extension...is it the case that his boss Samuel Abu Jinapor sent him to keep attacking John Mahama as heartless, wicked and a murderer? Quaye should remember he follows his boss to Gonjaland especially Damongo where John Mahama was born and bred. If he doesn't cease with these incessant attacks on the person of John Mahama, he should expect an equal reaction from us.
When the die is cast, we shall play the game according to its rules.
Sanusi Kris Zankawa (Canteen Yaaro)