Ghana to raise the profile of internal security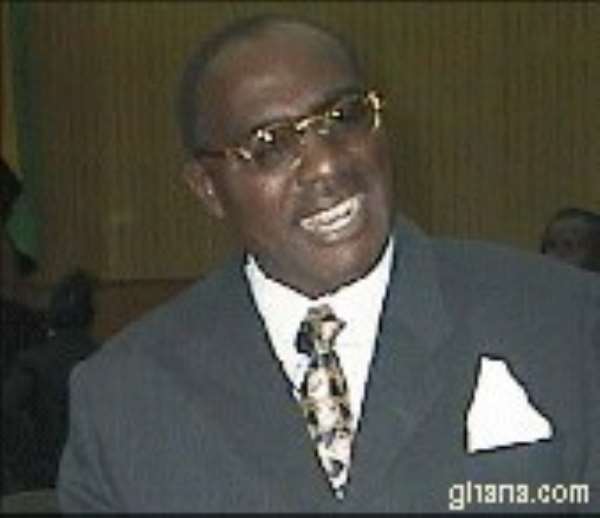 Accra Sept. 29, GNA - Paapa Owusu Ankomah, Minister of the Interior on Thursday observed that the time had come for Ghana to raise the profile of its internal security, especially at the borders, saying, India was a good ally to assist.
Paapa Owusu Ankomah who said this when he received the new Indian High Commissioner to Ghana, Mr. Rajesh Nandan Prasad, in his office said the police service needed to be strengthened and forensic science was an important area that Ghana was very much interested in developing. He said the Police Service would have to write up a proposal outlining the areas that they needed assistance for consideration by the High Commission.
He said India was far advanced in terms of development as compared to Ghana and her expertise could be taped to help spearhead the development of the country.
He told the High Commissioner to identify areas that the two countries could collaborate and continue to strengthen the already existing bilateral relationship.
He said in terms of political development, India was an icon of hope to developing countries like Ghana, especially with its unity in diversity, which Ghana could emulate.
He lauded India for assisting to develop the Kofi Annan Information Communication and Technology Centre adding that government wanted to replicate the centre in all parts of the country. Mr. Prasad lauded Ghana's police service saying the academy was well-developed and promised to assist in efforts to develop the forensic sciences.
He promised to build on what his predecessor left behind and enter into other areas in order to help advance Ghana's developmental agenda. In another development, a five-man delegation from the Indian Associate Chamber of Commerce led by Arun Agarwal, Chairman of International Affairs-Africa also called on the minister to discuss trade and business relations and find out areas that Ghana and India could assist each other.
Mr Agarwal said with the South-South co-operation, more Indian businessmen would like to do business with Ghana to help develop the energy and agricultural sector. He said about 600 out of 1,000 tractors had arrived to help the agricultural sector. 29 September 05