The Hypocrisy Of The US Government In Global Politics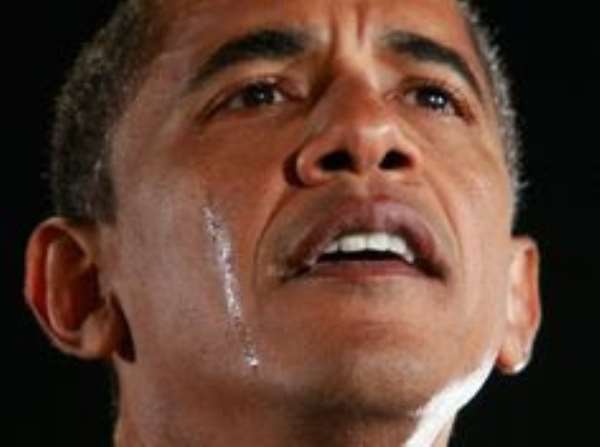 Obama sheds tears for Belgium after the Metro stations and Zaventem airport attacks by terrorists but who is responsible?
The Philippine leader is brave enough to confess the crime he committed, can the American government confess over the AIDS and Ebola medical crimes in Africa?
It's a mere joke and hypocrisy if America wants to impress the world that they care about humanity and the abuse of human rights. There is no country on earth that has violated human rights and committed so much crime against humanity than America.
Following the warning statement of Philippine President Rodrigo Duterte to corrupt government officials in his country, the Philippine leader said he once threw out a man from a helicopter mid-air and he would do it again if necessary.
"If you are corrupt, I will fetch you using a helicopter to Manila and I will throw you out. I have done this before, why would I not do it again?" Duterte told typhoon victims in a speech on Tuesday, a clip of which is posted on a video feed of the president's office.
State Department Spokeswoman Anna Richey-Allen said in an emailed response to a Reuters inquiry that "As we have stated previously, we are deeply concerned by reports of extrajudicial killings by or at the behest of government authorities in the Philippines."
In another development, the American government accused the North Korean leader, Kim Jong-Un, for killing high government officials and executed some of his relatives including his own uncle.
That's the meaningless and bias role the mainstream media plays in America's journalism, forgetting that their country is the biggest corrupt government in history if it comes to violation of human rights and committing crimes.
How many scientists and doctors have been found dead in mysterious circumstances in America? How many people had the World Health Organization, Centers for Diseases Control and the United Nations murdered around the globe?
In America are secrets agents, the FBI and the CIA, what action do they take against such crimes going on in America? "You hypocrite, first take the plank out of your own eye, and then you will see clearly to remove the speck from your brother's eye," said Jesus.
For biological warfare purposes, America has murdered thousands of Africans with bio-weapons Aids and Ebola, and many suffering from man-made diseases, yet they don't speak about them. They rather suppress information leading to those medical crimes.
America has secrets agents, the CIA and the FBI, yet no one hears about them when it comes to issues of Aids and Ebola, medical crimes in Africa and the killing of doctors, such as Dr. Jeff Bradstreet, for opposing dangerous autism-vaccine.
In fact, the world needs competent and effective journalists to write the truth and make this world a better place. Journalism has completely lost its credibility because there is no more truth in journalism than a gang of hypocrites and liars suppressing information.
The Philippine leader, Rodrigo Duterte, is brave enough to confess the crime he committed. Is the American government bold enough to confess over the Aids and Ebola medical crimes in Africa? Cowards, yet they call itself 'Superpower.' Power to intimidate and oppress the poor and the vulnerable.
It's sad that innocent people are now paying the price for the sins they didn't commit. Terrorism has engulfed the whole world, no one safe and everyone lives in fear all because of the bad policies and crimes America and European leaders have committed in countries such as Libya and Iraq and gone unpunished.
I have said over and over and I will always say it. We are not free from the devilish actions and plots by terrorists because both the American and European governments are corrupt and responsible for the menace going on around the globe. Journalists should write or report the truth.