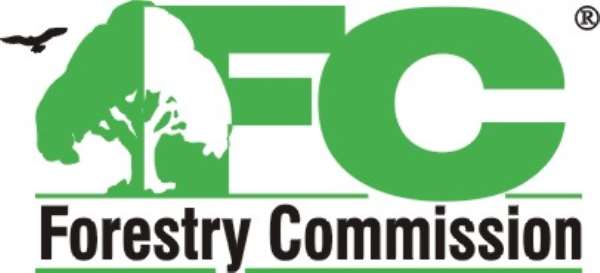 The Juaso Forest District has held a two-day capacity building workshop for stakeholders on the implementation of the Reducing Emission from Deforestation and Forest Degradation (REDD+) project.
It is a global mechanism to mitigate climate change, while mobilizing financial resources for socio-economic development in developing countries including Ghana and funded by the World Bank (WB) and the African Development Bank (ADB).
The project also seeks to conserve carbon stocks, promote sustainable management of forests as well as enhancement of forest carbon stocks in participating countries.
The workshop was attended by 100 participants drawn from Ejisu, Juaben, Asante-Akim South, Asante-Akim North and Asante Akim Central Municipalities which make up the Juaso Forest District.
Mr Dominic Oteng, Deputy Municipal Manager of the Forest Services Division (FSD) of the Forestry Commission (FC), said though Ghana was endowed with a huge forest, its resources had dwindled over the years.
He said the REDD+ project presented the opportunity to address the drivers of deforestation and forest degradation such as illegal logging, illegal mining in forest reserves and wild fires.
He said the wanton destruction of the forest was a contributory factor to the increasing climatic changes, thereby causing global warming.
Mr Oteng who doubles as the focal person for the REDD+ project in the Juaso Forest District, therefore called on stakeholders to embrace the project to help restore Ghana's depleted forest cover.
He entreated participants, especially those living in forest fringe communities to report illegal activities in the forest reserves.
Mr Alexander Frimpong, the Municipal Chief Executive, said it was imperative for all well- meaning Ghanaians to join the fight against any form of illegal activity in forest reserves.
He said the massive depletion of the forests accounted for the devastating effects of rainstorms in various communities, adding that, about seven communities in the Municipality had suffered such disasters this year.
He counselled officials of the FSD to move away from arresting and prosecution of offenders to sustained public education about the dangers associated to illegal logging.