Herzogin Meghan, Wife Of Prince Harry, Has To Give Up Her Favorite Food In Buckingham Palace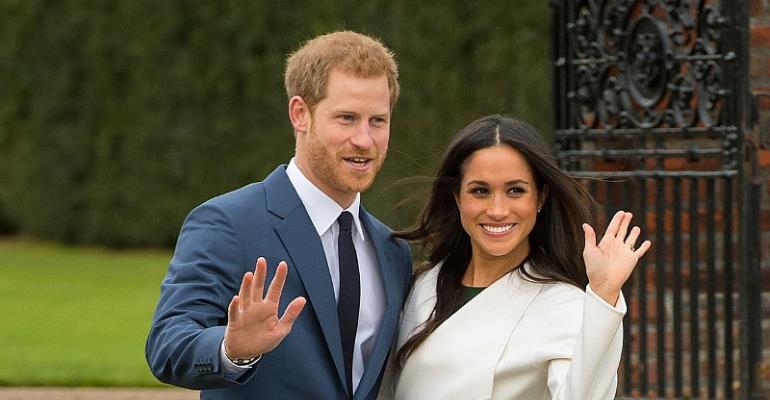 The wife of the British Prince Harry, Herzogin Meghan has to give up her favorite food in the palace, according to Meghan the Queen has a wayward diet.
"As long as you put your feet under my table" - this is how many family quarrels began. Whether it is similar in the Royals? In any case, the culinary rules of the Queen is not Meghan's taste.
When Meghan wishes to dine at Buckingham Palace, she must eat what comes to the table. However, her favorite food does not fit the strict rules of Queen Elizabeth II at all.
Meghan's favorite food is taboo.
The 92-year-old Queen Elizabeth II, pays attention to her health and has therefore worked out a disciplined diet, which must be observed in the Buckingham Palace. It's just unfortunate that my particular favorite food is prohibited, but Meghan would have been only too happy to incorporate.
The Queen to Meghan: Your tastes are probably different.
In several interviews, one of them, for example, in "The New Potato" of 2013, the former "Suits" actress was asked about her favorite food. "Pasta with seafood" was always her answer. Now guess which dishes the Queen does not want on the table! Carbohydrates are a taboo, the Royal chef cook, Darren McGrady told UK website Express. Noodles fall away once before.
Fear of poisoning: Seafood is also on the black list of the Queen, because it has bigger potential risk of food poisoning. "It's a very sensible step to skip seafood when traveling in public," the cook advocates the Queen's resolve.
Sensible back and forth for Herzogin Meghan, this means, among many other rules, another limitation. Ever since the American young lady married her Harry, many doors have opened but in some areas she also had to adapt quite well.
Luckily, Meghan can order her beloved seafood pasta in every restaurant.