We Need More Staff To Enforce Sanitation Laws – Gov't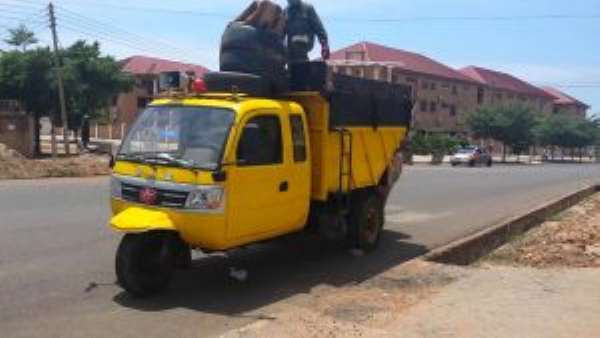 The Local Government Service says it requires more staff to enforce the country's sanitation laws.
It says although it has received clearance to recruit over 1,000 staff, very few of them are sanitation officers who will be deployed to various parts of the country to improve sanitation.
Speaking in a Citi News interview, the Head of the Local Government Service, Dr. Nana Ato Arthur said they require about 400 environmental officers to undertake the activity.
The Head of Local Government Service, Dr. Nana Ato Arthur was speaking at a news conference.
"We need to actually recruit more environmental health officers. Those days, we had a task-force. We need to strengthen that. Government has given us financial clearance to recruit and we need to build their skills. For the clearance that we have, we can recruit 1,049 people, but not all of them for environmental health. Some for sanitation, procurement and HR so we are praying to get another clearance to recruit about 400 so that we can distribute them to all the MMDAs and build their capacities to perform," he said.
The Accra Metropolitan Assembly, as well as other assemblies, have recently taken a tough stance against sanitation by-law offenders.
In June, the AMA ensured the jailing of 11 persons for 330 days, while others were fined for various sanitation offenses in Accra.
'Africa's Cleanest city'
The government, according to President Akufo-Addo, seeks to make Accra the cleanest city in Africa by the end of 2020.
In line with this, the AMA set up five sanitation courts within the city to deal with sanitation offenders.
President Nana Akufo-Addo, as part of the National Sanitation Campaign , announced in 2017 a National Sanitation Brigade to enforce sanitation laws nationwide.