World Cup 2018: In The Matter Of Globalisation And Migration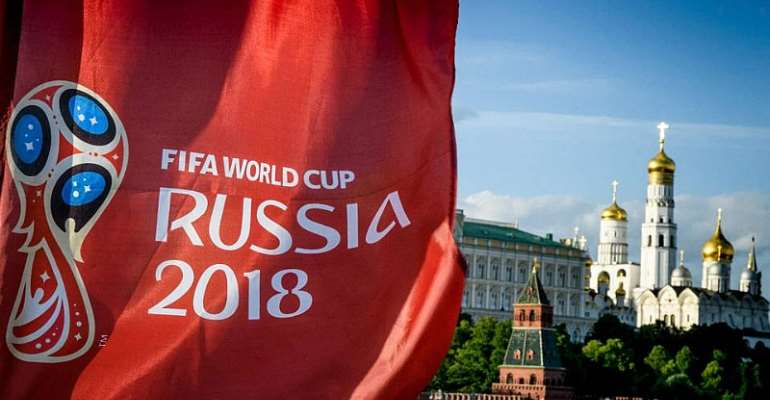 World Cup 2018 started and ended on a high note with France winning the coveted trophy. It was all a matter of who wanted it most. And from all that transpired in Moscow, France wanted it most.
France has won her second world cup title on the back of a multi-racial team of players of African and European descent. And what a team France had: it fits into the saying of Dr. James Kwegyir Aggrey, "Black keys of the piano give good sounds and the white keys give good sounds, but the combination of the two gives the best melody".
While the French in France and across the globe bask in this glory, it's important to draw attention to issues of immigration policies of the European Union and its consequent effect on globalisation, and then, how come players of African descent play for a European country and win the trophy for that country.
It's intriguing that the European Union and the United States push for free trade but when it comes to opening up her borders for free movement of foreigners, all manner of concepts and sleight of hand are applied to argue that immigrants cannot be allowed into their countries.
Economists have argued that when the EU and the United States try to prevent outsiders from moving to their countries, by means of progressively stricter quotas and tougher enforcement, refugees are forced to take even bigger risks. Further, it has been stated that if people are willing to take those risks in order to come to a freer country politicians should seriously reconsider whether they have correctly assessed the refugees or the immigrants need for protection.
From the above assertion, the costs of too-strict immigration policies have resulted in very unfortunate incidences. For example young men and women have lost their lives trying to cross the Sahara Desert and the Mediterranean Sea into Europe. The phenomenon has led to the construction of long and high walls to keep out immigrants. The immigrants who try to climb these walls are physical assaulted by border guards.
Where lies the preaching of human rights when the rights of immigrants are infringed arbitrarily?
A school of a thought, "it is a profound error to regard immigrants as a burden on a country. They represent a manpower and consumption boost that leads to market growth. More immigration means more people to work, spend, and hatch new ideas.
Moreover, it is argued that openness to immigration and emigration is also important for the sake of a living society. This results in a diverse population, comprising people with different starting points and values, which provides a greater variety of perspectives on long-standing social problems and perhaps also a better chance of finding creative solutions to them. And in this regard, the prodigy of Kylian Mbappe, tenacity of Samuel Umtiti and incisiveness of Paul Pogba blended with the ambition and the desire of the rest of the team to win gave France her second world cup.
Lest we forget about Romelu Lukaku whose strength outwits the defense of the opposing team; although, Belgium succumbed to France; the adroitness and clever touches of African players who played for European countries showed that it's not worth having stricter immigration laws.
Wasn't it a beautiful sight to behold that people of African and European descent work without considering the skin colour? That's how globalisation works – blending the aspirations and strengths of all peoples of the world to work together.
While African players who played for European countries powered these countries into the round of sixteen, quarters, semis and the finals, their compatriots from Egypt, Nigeria, Senegal. Tunisia and Morocco crumbled at the group stages.
Any lessons for African Football Associations/Federations on this issue? A deliberate and conscious effort of the individual football associations/federations as well as governments in investing in the development of sporting infrastructure to harness and develop talents for their respective countries. Also, there must be a deliberate planning for the next world cup: glory in sporting competitions especially in the World Cup don't come by chance; planning and preparation, both psychologically and financially brings that glory.
Pupils and students who're interested in sports should be encouraged to pursue education to the highest levels, since there's life after football or any of the other sports disciplines.
Now that the rest of the world has seen that the boys of African descent love football and will go any length to win gold for European countries when they're given the opportunity, these European countries will adopt strategies to get Africans to play for them. It's an issue of who takes the opportunity first.
France has benefited; but, comparative advantage is Africa's!
The writer is a freelance journalist. [email protected]/[email protected]