GCNet Presents Laptops To MoFEP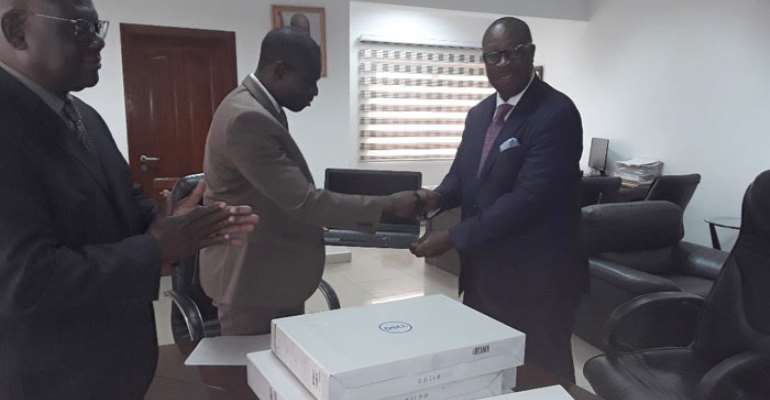 Ghana Community Network Services Limited (GCNet) yesterday presented 150 Dell laptops to the Ministry of Finance in Accra for use by the Domestic Tax Revenue Division (DTRD) of the Ghana Revenue Authority (GRA).
According to the Executive Chairman of GCNet, Dr Nortey Omaboe, the laptops would help officers of DTRD to become more flexible in the use of the TRIPS system that GCNet has deployed for it.
"While DTRD officers have desktop computers installed for them at various tax offices, their flexibility to undertake field operations are constrained by the limited number of laptops presently available to them. This situation, for instance, constrains their capacity to undertake tax audits at the premises of the taxpayer efficiently."
Deputy Minister of Finance, Kweku Kwarteng, who received the laptops on behalf of the ministry, expressed appreciation to GCNet for the donation of the laptops which would assist greatly to achieve the target of DTRD.