Shama District Assembly Supports PWDs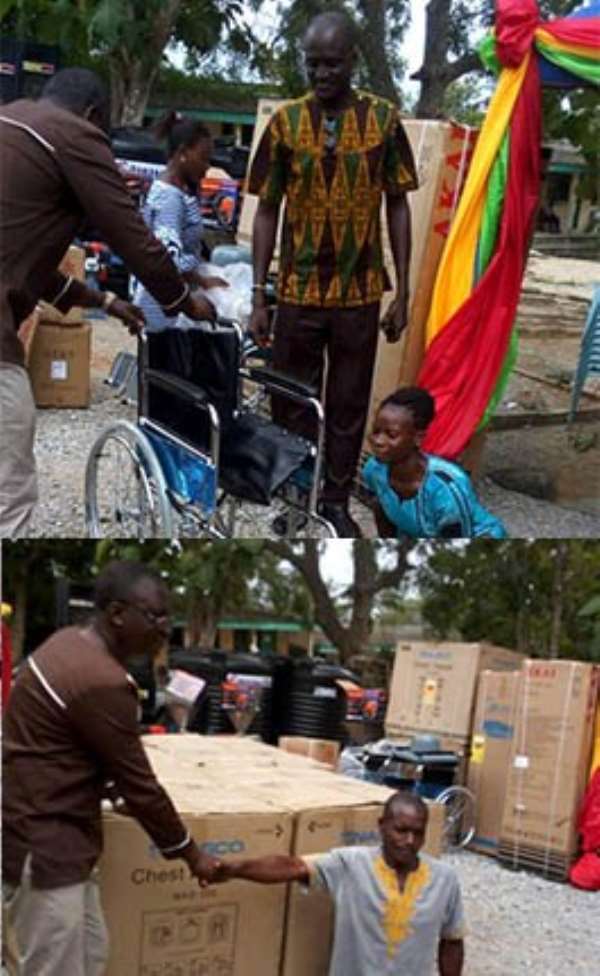 The Shama District Assembly on Tuesday altered the lifestyle of people living with disabilities within the district for good with the presentation of alternative livelihood items and cash donations to make them economically independent.
The district, is a home to more than 786 PWDs and by law are supposed to benefit from 2.5 percent of the Assembly's Common Fund as a social intervention measure geared towards improving the living conditions of such marginalised groups and integrate them into the socio-economic structure of society.
Mr Joseph Amoah, the DCE during the distribution and disbursement of funds to the PWDs said a complete register had been created on the number of such persons within the districts and they were being provided with training to ensure their economic independence.
'To ensure that PWDs are economically empowered, we are also providing them with tools for their trades and education, a divergence from the usual cash donations which does not help their cause', he added.
The assembly therefore disbursed a total of GH¢ 121, 450 which included: GH¢ 17,300 for education, GH¢ 4, 200 for medicals and GH¢ 99,950 for economic empowerment.
The DCE urged the beneficiaries to take advantage of the opportunity and utilise it wisely to make them self-sufficient in the near future instead of being at the mercy of their families.
Some were presented with Deep Chest freezers, double decker fridges, fufu pounding machines, tomatoes grinding machines, wheel chair and different sizes of container-stores plus accessories.