Instead Of Focusing On The Person Of Mrs. Jean Mensa, Why Does The NDC Not Expend Its Considerable Energies Building An Electoral Command Centre That Will Make Future Elections Impossible To Rig?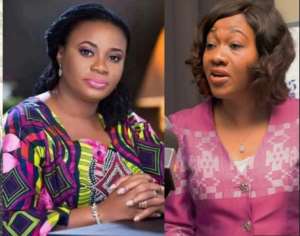 Sometimes it is pretty hard to fathom what drives those who currently dominate Ghana's largest opposition party, the National Democratic Congress (NDC). Why must they always be so negative in reacting to controversial actions taken by the ruling New Patriotic Party (NPP) - when the most sensible response is to offer smarter alternative-nation-building-ideas that will resonate with even school-going children: and win the admiration of their parents too? Haaba.
Take the issue of Charlotte Osei's dismissal from her position as chairperson of the Electoral Commission - by a president acting lawfully in accordance with constitutional provisions. Why fight a running propaganda battle over her dismissal, when that much-abused and unfairly treated lady herself, has accepted her fate, and is living with it stoically? Ebeeii.
And, why focus on Mrs. Jean Mensa's person, and her alleged friendship with President Akufo-Addo (something to which after all Mrs. Charotte Osei too admitted at a point in time when she came under a barrage of criticism by some extremist NPP politicians - after her nomination by President Mahama as the next Electoral Commissioner following Dr. Afari-Djan's retirement - when she pointed out that between President John Mahama and then presidential candidate Nana Akufo-Addo, it was the latter who was her friend)?
The question to ponder over that is: Is the most sensible national-interest consideration, for politicians who truly care about Mother Ghana, not to rather urge leaders of all the political parties in Ghana to help create an Electoral Commission that is truly fit-for-purpose, going forward? One knows that it is virtually impossible to get through to most members of our nation's hard-of-hearing political class, but those who now dominate the NDC ought to expend their considerable energies focusing on the task of building a cutting-edge electoral Command Centre, underpinned by blockchain technology, which will make the rigging of future elections in Ghana an impossibility. Haaba. Hmmm, Oman Ghana - eyeasem o: asem kesie ebeba debi ankasa.