License to Drill: How to Reduce Corruption in Extractives Sectors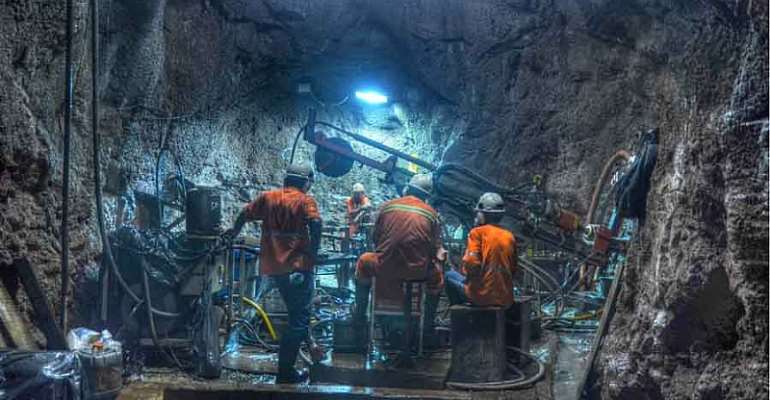 July 24, 2018—In many countries, the natural resources and extractives sectors have significant potential to help boost shared prosperity and contribute to poverty reduction. However, corruption in these sectors can impede economic development and contribute to illicit financial flows (IFFs) -- the illegal movement of money from one country to another.
For the natural resources and extractives sectors, corruption in management and governance is particularly challenging and difficult to mitigate. Untangling and assessing the many deals and transactions is often even more difficult and complicated, particularly in countries with weak regulatory governance systems, where transparency and integrity safeguards are lacking.
License to Drill is a practical manual to identify good practice options for reducing corruption risks in the extractives sector. Although there are many points in the extractives value-chain where corruption can emerge, the manual focuses on the licensing process because the decisions made at this early stage are among the most critical. License to Drill outlines methods to improve integrity in the licensing process—both to improve transparency and maximize the quality of entrants.
For example, before licenses are granted or renewed, the manual stresses the critical importance of knowing the potential recipient(s). When valuable licenses fall into the hands of those who do not act responsibly, the repercussions and impacts on communities and the sector, in general, can be seriously damaging. As the manual explains, an effective and transparent licensing process can help filter out many such actors. The manual also offers effective, low-cost options for implementing integrity screening systems to assess potential licensees, thereby mitigating corruption risks.
License to Drill focuses on strengthening integrity due to diligence systems with respect to three important integrity checks:
identifying beneficial owners;
checking the criminal and legal backgrounds of applicants; and
screening for conflicts of interest related to a license.
These three integrity-checking aspects should be integrated with extractives licensing procedures, alongside the technical and financial background checks because all are interrelated.
After providing guidance on how to conduct integrity checks, License to Drill focuses on the critical underlying legal and regulatory framework issues. This includes incorporating obligatory corruption prevention and transparency safeguards into the processes to ensure transparency and accountability of officials with decision-making authority, as well as factors that should disqualify potential applicants. Clear steps for all procedures are described, along with requirements to thoroughly document compliance throughout the process.
In addition, the manual covers commonly observed deficiencies in legal frameworks, which can seriously undermine the integrity of the overall licensing system as well as the quality of the background checking process.
Finally, the manual offers policy recommendations for an improved integrity checking system. These include:
Undertake a corruption risk analysis of the extractive sectors.
Undertake a critical analysis of the legal framework.
Fully and effectively comply with all EITI disclosure requirements.
Budget available resources efficiently by targeting priority risks.
Adopt clear definitions.
Establish efficient and effective procedures for obtaining domestic information.
Establish efficient and effective procedures for obtaining foreign information.
Ensure that domestic agencies are authorized to share information with international counterparts.
Use public sources.
Use public debarment or blacklists.
Establish protocols for handling negative information.
Define and classify conflicts of interest.
Adopt safeguards to prevent misuse of discretion.
Establish a system of administrative appeals.
Adopt a system for monitoring effectiveness.
Establish a publicly accessible beneficial ownership registry.