Afghan capital hit by multiple explosions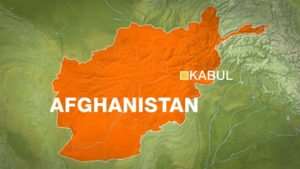 Multiple explosions have rocked the Afghan capital, Kabul, with three confirmed to have been caused by rockets that hit a residential area, officials have said.
At least three people were wounded in the attacks, with police deployed to the area to find the launch site, an official told the AFP news agency
"Rockets were fired on Kabul city from an unknown direction and … hit residential areas near the mountains in PD5 (police district)," police spokesman Hashmat Stanikzai said.
The Afghan news website, Tolo News, reported five explosions in total, adding that the blasts took place near a police academy in the district of Afshar, in western Kabul.
Quoting police, Tolo added that the target appeared to be the police academy and that "dozens of families" had fled the area.
Tuesday's rocket attacks came two days after a suicide bomber blew himself up near Kabul international airport, killing at least 23 people and wounding a further 107 people.
Sunday's attack was claimed by the local chapter of the Islamic State of Iraq and the Levant ( ISIL , also known as group ISIS) group, which said it had targeted Afghan Vice President Abdul Rashid Dostum, who returned to Kabul after more than a year in exile.
Credit: aljazeera.com