Families Admonished To Invest In The Education Of The Girl-child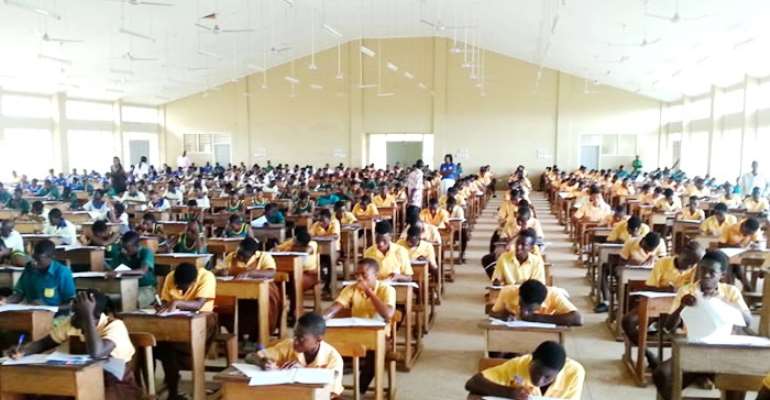 The beauty of quality education for women was at the weekend demonstrated by three prominent women who took their turn to speak on different subjects during the 30th annual general meeting of the Ahantaman Rural Bank limited.
The women: Mrs Henrietta Eyison, the Municipal Chief Executive of the Ahanta West Municipality, Mrs Lucy Quansah, Manager of the Takoradi Branch of the ARB APEX Bank and Ms Comfort Owusu, Executive Director of the Association of Rural Banks-Ghana impressively intimated their points to the admiration of all who gathered for the meeting.
Though Mr Benjamin Afful-Eshun, the Chief Executive Officer of the Bank, alluded to their brilliant expose' when he addressed the gathering, Nana Agyeman IX, Chief of Lower Dixcove took the opportunity to remind and drum home the need for the communities around to value girl-child education and invest more in the education of their wards.
He expressed worried that fathers and some men within the catchment area were only good at impregnating women only to shirk parental responsibility.
'The men here, I believe you are aware of the saying, travel and see and today you have seen women who are empowered exhibit great talents and knowledge…we need to sit up and sacrifice more for the girl-child,' Nana Agyeman said.
The Traditional Ruler said the kitchen was no longer the only place for women and the girl-child, but with the needed assistance and support to climb the educational ladder, women could equally take up challenging responsibility to the benefit of their families, society and the nation at large.
Nana Kwesi Agyeman IX said women were great assets to the development of communities and country in general and must therefore be supported and empowered to play their role to the general good of society.
'If you think she can manage your home for you, then with the right information and knowledge women can manage our world also for us,' Nana Agyeman added.