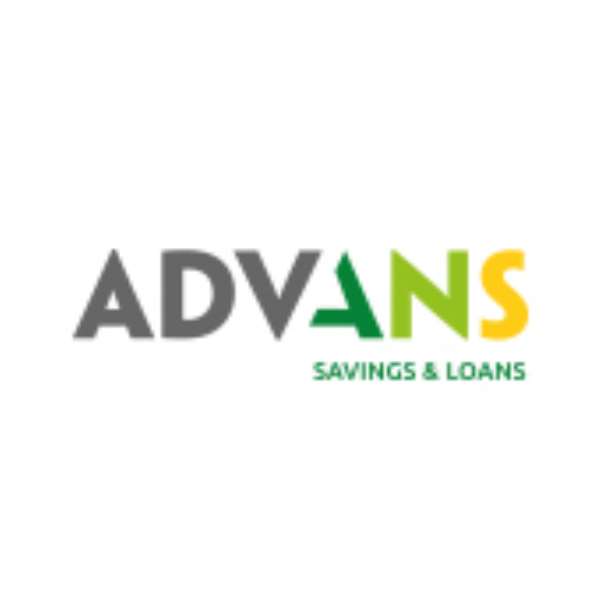 Accra, July 24, 2018: Advans Ghana Savings and Loans Ltd has launched its new brand identity and a new logo reflecting both the company's rapid growth since its inception 10 years ago, and its resolve to continue to stay committed to adding meaningful value to the MSME sector in Ghana. The launch event was attended by senior representatives of regulatory bodies, the board and shareholders of Advans Ghana, representatives of the holding company, traditional and religious authorities, representatives of the larger financial sector, as well as customers of Advans Ghana and the media among others.
Believing that the growth of private entrepreneurship is the engine for sustainable economic and social development, Advans Ghana Savings and Loans support Ghanaian entrepreneurs venturing into diverse businesses by financially empowering them, while also counselling and training them on different operational and management aspects of their businesses.
Since the opening of its first business office in Accra Newtown in October 2008, Advans has made rapid progress and today it serves more than 55,000 clients, among which more than 12,000 active borrowers, thanks to its 613 staff and 19 points of sale in seven regions in Ghana. For the last 10 years, the company has disbursed GHS 571 million to MSMEs and its current gross loan portfolio is nearly 100 million. The company also has more than 31 million demand deposit.
Speaking at the launch event, Mr. Francis Owiredu, the Acting Chief Executive Officer, Advans Ghana stated, "the new brand and logo has been designed to reflect our maturity, our innovation and signifies the company's vision to be the preferred brand of Small and Medium scale businesses in Ghana. The new corporate identity sets the tone of voice and visuals which underpins who Advans is and what we stand for. It is dynamic and professional."
Speaking on Advans' competitive advantage, Mr. Owiredu mentioned that Advans Ghana "has a unique experience, value driven and tailored products and services, robust and efficient processes and procedures, as well as technologies that offer one-stop-shop banking solutions. We will continue to offer enhanced loan and investment products tailored to meet the specific needs of our clients at very competitive rates and without prior savings required..."
Talking about this phenomenal change, Mr. Olivier BAILLY-BECHET, Director of Operations of the Advans Group, who flew into Ghana especially for the launch event, said, "this new identity signals our sense of innovation and openness to change and most importantly, our journey with our clients towards building their future success. Ghana has tremendous promise and potential and we will continue to play a strong role in the efforts of the overall financial sector to realize this potential. "
The chairman of the event, Mr. Ben Berko, commended the management of Advans Ghana Savings and Loans for continuing to achieve remarkable growth in its balance sheet size and introduced more innovation in its product and service offerings, harnessing new technologies and its human resources since its inception in 2018. He admonished the company to take advantage of the rebranded Advans and continue to build on its existing niche markets, while leveraging on the international expertise and other benefits that the parent group brings with it to develop new markets and sectors in Ghana.
The launch event, held at the modern banking hall of the Newtown branch of Advans Ghana, featured the Akwaaba group and a choreography group to entertain guests.
ABOUT ADVANS GHANA
Advans Ghana Savings and Loans Limited was licensed by the central bank of Ghana in October 2008. Advans Ghana's shareholders are Advans SA, IFC, KfW and Société Générale, Ghana. Advans Ghana started its operations in Accra on in October 2008 and has since opened nineteen branches in seven regions in Ghana. As a registered Savings and Loans company, Advans Ghana provides micro and SME loans and offer several current, savings and investment accounts for both individuals and MSMEs. Advans Ghana aims to become the leading MSME financial service provider and the preferred financial partner for MSMEs in Ghana.
ABOUT THE ADVANS GROUP
Advans vision is to build a model group of financial institutions which contribute to strengthening local businesses, creating and sustaining jobs and improving clients' living standards to foster private sector-led economic and social development in Africa, the Middle-East and Asia.
The Advans Group currently spans nine countries: Cambodia, Cameroon, Ghana, the Democratic Republic of Congo, Côte d'Ivoire, Pakistan, Nigeria, Tunisia and Myanmar. The group serves more than 800,000 clients and employs 6,500 staff, with a Gross Loan Portfolio of €841 million and a total of €430 million in savings deposits. Headquartered in Luxembourg with its support services in Paris, the group's shareholders are among the main international Development Financial Institutions: EIB, KfW, FMO, CDC Group plc, FISEA (AFD Group) and IFC.