Jackson College Produces 10,000 Graduates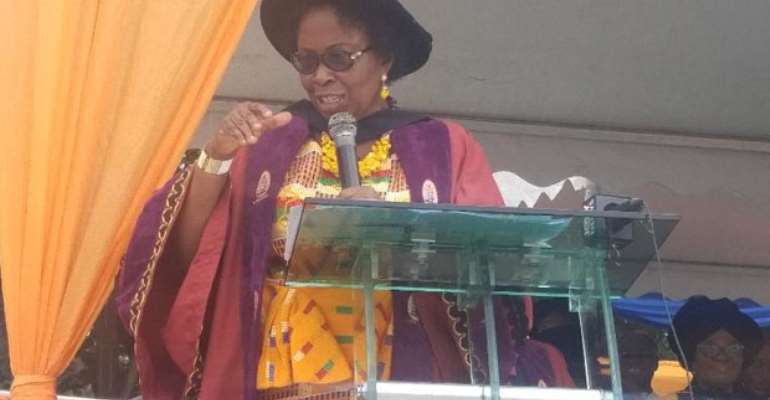 The Jackson College of Education has produced approximately 10,000 teachers to help the Ghana Education Service (GES) to boost education to ensure the socio-economic development of the country, Principal of the College, Theodosia Wilhelmina Jackson, has stated.
She said the institution, which offers a three-year Diploma in Basic Education through distance learning, believes pupils and students in the hinterlands deserve excellent teachers just like their counterparts in towns and cities.
Speaking at the sixth congregation of the college in Kumasi, Mrs Jackson said graduates of the institution were doing well in the catchment areas because of their academic excellence, integrity, respect, stewardship and discipline.
She indicated that the college, which is affiliated to the University of Education, Winneba, has been accredited by the National Accreditation Board to offer Early Childhood and French Language Education in addition to the Basic Education programme.
The college, she indicated, has succeeded in attracting people from all walks of life, including chiefs, queen mothers, police officers and clergymen, with special mention of Nana Kokuraa Nyarko II, queen mother of Abira in the Nkoranza Traditional Area.
Prof Martin Amoah of University of Education, Winneba, praised the Jackson College of Education for performing creditably in the training of its students.
He encouraged the college to do more in the coming years to guarantee continuous mentorship from UEW, which he said had opened its doors to the graduates to do post-diploma degree programmes.
"With the introduction of Bachelor of Education Degree programmes at all the Colleges of Education in Ghana, Jackson College must be prepared to upgrade its diploma programmes," he charged.
Prof Amoah said the development of a country depends largely on the quality of its human resources, and therefore the basic school teacher remains an important person, who should be groomed well to impact the right knowledge to the pupils.
From Ernest Kofi Adu, Kumasi