Prempeh appointed Honorary Chairperson of NRCC's BAC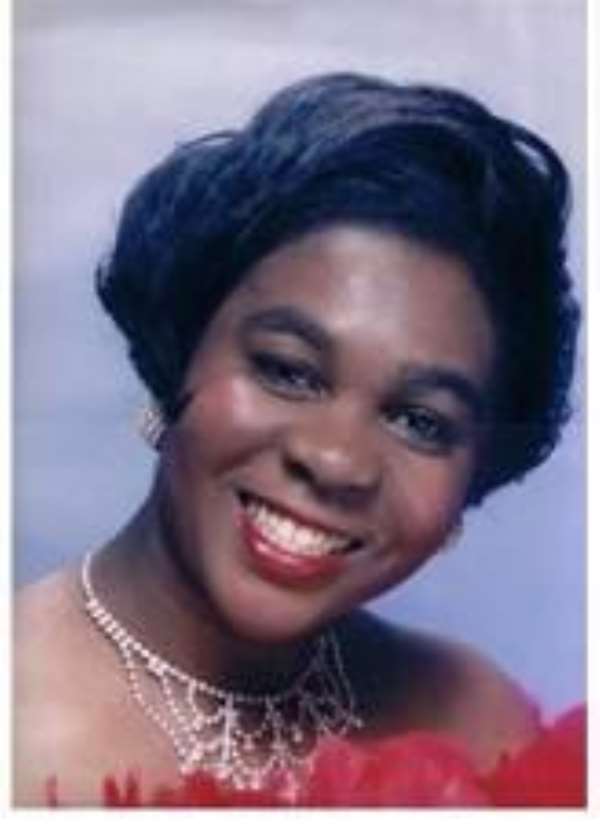 Nana Yaa Owusu Prempeh, Chief Executive Officer of Tinifa Ghana Ltd and also based in New Jersey, USA has been appointed as Honorary Chairperson of National Republican Congressional Committee (NRCC)'s Business Advisory Council (BAC). Mrs Owusu Prempeh who is very delighted made this known to Ghanaweb upon hearing the good news. She has just returned from a business trip to Ghana. She says she gives God the glory and sees this opportunity as a breakthrough for all Ghanaians and Africans in general. The letter from the National Republican Congressional Committee's Business Advisory Council in Washington, USA reads that Mrs Owusu Prempeh has been appointed to the Business Advisory Council in recognition of valuable contributions and dedication to the Republican Party. Mrs Owusu Prempeh is expected to play a crucial role in the Party's efforts to involve top business people in the process of government reforms. She will be invited to high-level meetings in Washington with other Business leaders to provide her input on taxes and healthcare. She will also receive invitation to other high profile Washington events like the annual President's dinner.
The Business Advisory Council is part of the National Republican Congressional Committee, and is dedicated to making sure that small businesses have a voice in Washington.
Mrs Owusu Prempeh who has long supported Republican ideals particularly debt reduction and tax reform, will be a key member of the council.
The BAC will have various meetings and Mrs Owusu Prempeh is requesting anyone with various concerns within the community to send an email to; [email protected]
Brief Background:
Nana Yaa Tina Owusu-Prempeh was born September 21, 1967 in Kofiase, Ashanti-Mampong, Ghana, The fourth child of five children. She speaks 9 languages; 3 international and 6 local dialects. An Aluminus of Garrison Primary Schools; both located in Kumasi and Accra. She was a very athletic student of Tema Secondary School, class of 84. She studied Secretarial Sciences at Social Advance Institute in Accra, and also French and Spanish at the Institute of Languages and Alliance Francaise in Ghana. She is licensed as a Nursing Assistant, Legal Assistant, Real Estate Sales, all in the State of New Jersey, USA. Attended Gibbs College for Corporate Management and Administration and now pursuing a Masters in Business Administration with concentration on Information Technology at the Western Governors' University, Utah, USA.
An ordained Reverend Minister of Calvary Life Chapel International and now serving as resident Pastor in the New Jersey Branch, Teaneck, USA.
Chief Executive Officer of Tin-ifa Ghana Ltd, Internet Service Providing Company Executive Producer of Tin-topic Productions, Record Label and a live-performance band Executive Director, Topps Chemical and Industries, Ghana Ltd, a Hair Products Manufacturing Company in Ghana.
Member of the Advisory Board, GHNIC
Member of the Board of Directors; Ghana News Agency
Initiator and Current President of GISPA (Ghana Internet Service Providers Association)
Member of WITI (Women in Technology International) USA, WIPP (Women Impacting Public Policy) USA
Member of NET-BID, (Northeast Teaneck Business Improving District) Committee, a sub committee of the Teaneck Economic Development Corporation
Managing Partner of IFA Group
Network LLC and NSAC (Newtech Solutions and Credit Systems) a fully blown Information Technology/Financial
Services Interactive Services Provider.
Member, Rotary International, Accra-North, Ghana.
Honorary member of Teaneck Rotary, USA.