Queen Elizabeth Honours Abena Asomaning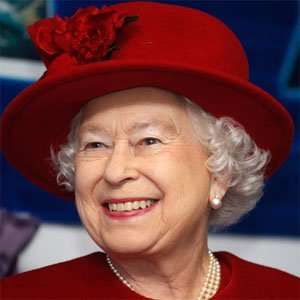 Queen Elizabeth II of Great Britain has recognised Madam Abena Asomaning, representing Ghana, as the 62 nd Commonwealth 'Point of Light' in honour of her exceptional voluntary service supporting the rehabilitation of offenders.
A statement issued by the British High Commission in Accra, and copied to the Ghana News Agency said Madam Asomaning was the founder of the 'Angel-Zoe Foundation', providing a range of innovative rehabilitation services for offenders.
Abena, nicknamed 'Angel' by those she supports, had developed a comprehensive set of programmes to support offenders during their prison term and in their lives beyond.
It said this includes a project supporting offenders to maintain contact with their families, a social enterprise creating fabrics to give offenders a vocation in prison and a large-scale commercial farm, which gives employment opportunities on release.
It noted that, as part of the legacy of the Commonwealth Heads of Government Meeting in London 2018, The Queen - as Head of the Commonwealth - was thanking inspirational volunteers across the 53 Commonwealth nations for the difference they are making in their communities and beyond, by recognising one volunteer from each Commonwealth country each week in the two years following the summit.
It said by sharing these stories of service, the Commonwealth Points of Light awards celebrate inspirational acts of volunteering across the Commonwealth and help inspire others to make their own contribution to tackling some of the greatest social challenges of our time.
It said each Commonwealth Point of Light would receive a personalised certificate signed by The Queen as Head of the Commonwealth.
It said the award for Madam Asomaning was presented to her in Accra by Mr Iain Walker, the British High Commissioner to Ghana.
Madam Asomaning said: 'It's a great honour to receive the Point of Light Recognition for my humanitarian work for women and juveniles in prisons in Ghana through the Angel-Zoe Foundation. The paradox of my work's journey is that, I set out to help other people without thought for any public acknowledgement but my modest efforts seem to have gone beyond the private.'
'My intention had been to give a voice to the many voiceless people behind bars who had same rights as the rest of us unrestrained human beings, for them to attain the highest potential of themselves. There are many more lives to touch and our government cannot do it all, citizens must get involved. I am grateful to God for this vision and also, to the British government for this recognition.'
Mr Walker said: 'Her Majesty The Queen was delighted to recognise Abena's contribution and commitment to improving the lives of women and children. It was my pleasure to present this award to her this evening.'
'The world is full of people who can commentate and criticise, but needs more people like Abena: she is making change happen with her own selfless efforts. We have been delighted to work with Abena over the last number of years and we look forward to doing more together in the future. This recognition is timely and the award is very well deserved,' he added.
The Commonwealth is a diverse community of 53 nations that work together to promote prosperity, democracy and peace.
The Heads of Government meeting brought together leaders from all the 53 Member countries to reaffirm common values, address shared global challenges and agree how to work to create a better future for all citizens, especially young people. Voluntary service is a vital part of this agenda, which is why The Queen has chosen to recognise outstanding volunteers across the Commonwealth in this special way.
The Points of Light awards recognise outstanding volunteers every day of the week - people whose service is making a difference in their communities and whose story can inspire others to creative innovative solutions to social challenges in their own communities and beyond.