Mid-Year Review Budget Smells Of Desperation – Cassiel Ato Forson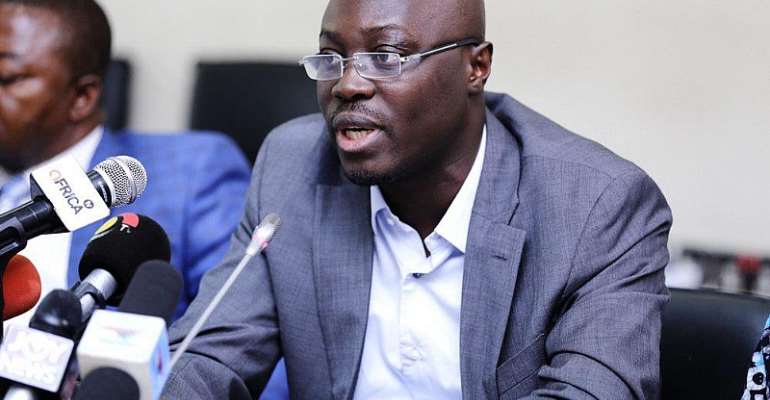 Honorable Cassiel Ato Forson, Former Deputy Finance Minister and Ranking Member Of The Finance Committee of Parliament has described the Mid-year review budget as a true reflection of desperation, deceit and very little to show after so much borrowed over the past eighteen months. Making the economy suffer in the process.
Finance Minister Hon. Ken Ofori Atta was in Parliament yesterday to read the mid-year review budget for 2018. Prior to the reading of the budget, there were speculations that Value Added Tax (VAT) was going to be increased from 17.5% to 21%. The Finance Minister whiles presenting the budget however assured that there will not be any increase in VAT.
In an interview with the media after the budget reading yesterday, the former deputy finance minister expressed how unimpressed he was and cautioned Ghanaians to brace themselves for hard times ahead.
On the issue of the Minority behind the speculations of the VAT increment, the Honorable Minister observed that it was Gabby Okyere Darko who started the speculation on his.
"Gabby Okyere Darko started the speculation so it was not started by the Minority. We said that the people close to the Administration are saying that VAT is going to go up", Hon. Cassiel Ato Forson said.
With assurance from the Ken Ofori Atta that there will be no VAT increment, Casiel Ato Forson advised Ghanaians not to celebrate yet because there is more to the pronouncement by the Finance Minister.
"Am saying that the people of this country should not celebrate as yet. And I say this by sounding a word of caution to the people of Ghana because the Value Added Tax (VAT) that they claim has been reduced is not the case".
According to the formal deputy finance Minister, it is rather an imposition of additional tax because in the old regime the ordinary tax payer had the opportunity to offset his input tax with output tax. He believes that prices of goods and service are going to go up by 5%. Casiel Ato Forson urged Ghanaians not to allow anybody to lie to us.
He further explained that the reason why the cedi is depreciating is very because Investors who bought our bonds are exiting the Ghanaian market. This he attributes of lack of confidence in the Ghanaian market because the cedi continues to be unstable and performs poorly on the market.
"They are exiting because of the rate at which the cedi is falling. If they do their analysis, the cedi is going to nose-dive deeply so they want to quit and come back when the time is right, Cassiel Ato Forson shared.
He also predicts that if the currency continues to depreciate, the prices of goods and services are going to go up. Inflation is going to hit the roof and everybody won't be happy so hardship is what people should watch out for.
Eric Nana Yaw Kwafo
Journalist