A Clarion Call To Re-engage Retired Personnel To Address Shortage Of Healthcare Staff
The Africa Centre for Health Policy has urged government to consider recalling retired medical personnel to augment its efforts at addressing the teething challenges of Ghana's healthcare system.
According to the Executive Director of the Centre, Ahmed Farhan, Ghana's ailing healthcare especially the doctor to patient ratio can be salvaged through this medium.
The centre says given the recent challenges of the health sector, recalling the retired doctors will be useful.
Speaking to Citi News, Ahmed Farhan said the current challenges facing the country's health sector requires urgent action from the government to avert a crisis.
"We are saying that as a matter of emergency, the government should procure emergency tents. These are tents for housing emergency healthcare personnel to provide emergency services. The Government should do a recall of some of our retired personnel. Those who are capable and can come and lend a hand to the health system for us to overcome the challenges. Some have retired but they still have the expertise. The current staff we have now is inadequate," he said.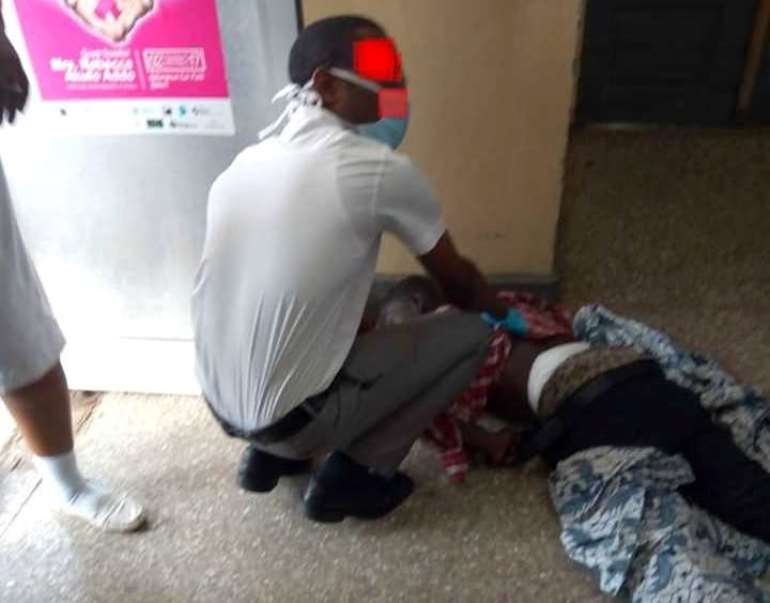 A patient at the Korle Bu hospital receives medical attention on the floor
The country's health sector is burdened with many challenges including the lack of practicing health personnel while many remain unemployed and lack of hospital beds forcing some patients to be treated on the bare floor.
A 70-year-old man recently died after spending over an hour in a vehicle moving from one hospital to the other to get care but denied due to the lack of beds.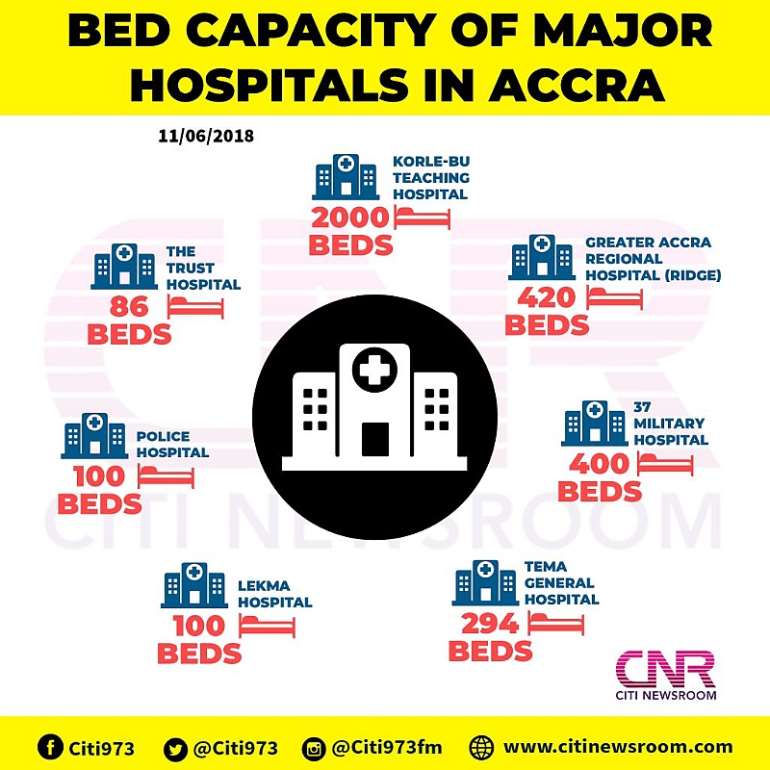 He died after visiting the 7th hospital .
The lack of ambulances has also complicated the situation but the government has announced that it is committed to addressing the myriad of problems the sector faces.
The Minister of Health, Kwaku Agyeman Manu at the recent Health Summit held in Accra said the government was putting in more resources this year to ensure that Ghanaians get affordable and quality healthcare in the country.