Two Nigerians Arrested With Narcotic Drugs Concealed In 'Kako'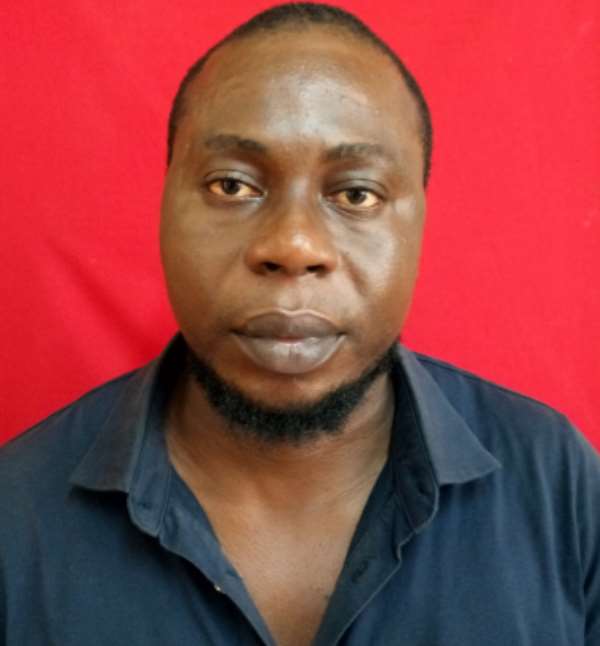 The Narcotics Control Board (NACOB) has arrested two Nigerian Nationals for attempting to traffic narcotics through the General Post Office in Accra.
The suspects Theophilus Biney, alias Godwin Orji, a. k. a 'Goody', 37 yea0072s and Jeff Nnaana-K, 36 years, all residents in Ghana were picked up by officials of NACOB at different locations for their involvement in an attempt to traffic Methamphetamine a narcotic drug to the Philippines.
Methamphetamine is a whitish crystalize synthetic stimulant which is mainly used as recreational drug and highly addictive and increases alertness, endurance and feelings of wellbeing of abusers.
Its addictive nature causes the body temperature of the abuser to rise so high that he/she could pass out. It also causes severe itching. Methamphetamine has the high tendency of causing emotional and thinking anxieties.
Theophilus Biney also known as Godwin Orji was apprehended after attempting to post the parcels of stock fish, locally known as 'Kako', which contained the narcotic drug. The total weight of the narcotic drug is 21.7kgs.
Theophilus upon his arrest admitted ownership of the package when interrogated and revealed that the parcels were given to him by Jeff Nnaana-K to be sent to one Victor, resident in the Philippines.
Nnaana-K upon his arrest narrated that the consignment were not his, but were given to him by one Offor based in Nigeria to be given to Theophilus, the sender to be delivered through the Ghana Post Office to one Victor also a Nigerian resident in the Philippines.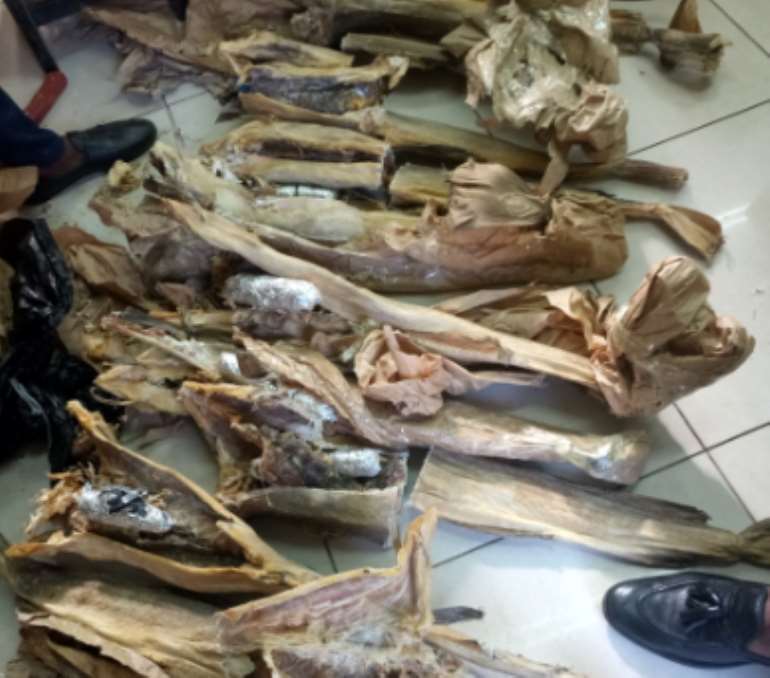 The two suspects have been arraigned before court pending further investigations and final verdict on the matter.
NACOB wishes to admonish the public to desist from delivering parcels for and on behalf of others, as it has been the conduit for trafficking narcotic drugs.
The Public is therefore encouraged to voluntarily provide information leading to the successful arrest of persons suspected to be indulging in narcotics related acts.