Check All Iodated Salts--Government Urged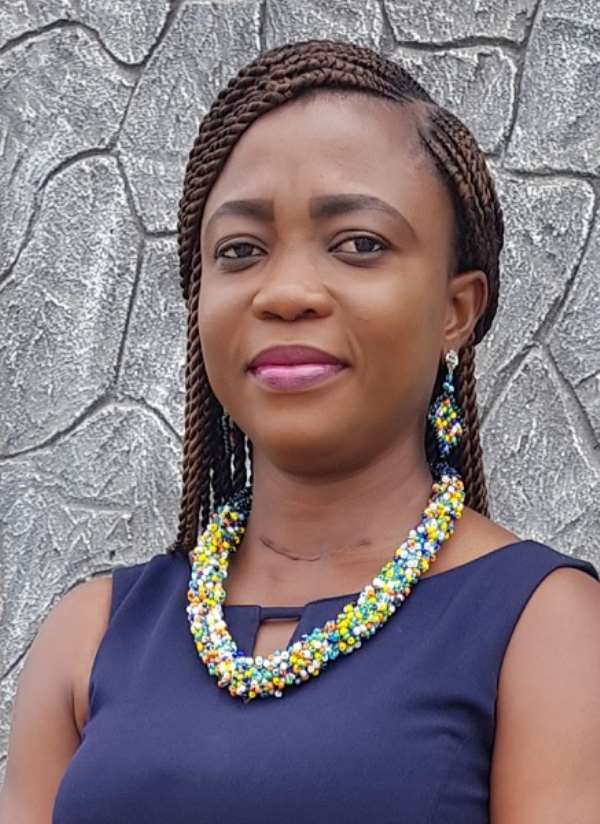 The Founder of the Thyroid Ghana Foundation, Mrs. Nana Adwoa Konadu Dsane has raised alarm over the influx of iodated salts on the markets following a recent study which shows cases of thyroid disorders increased.
"The level of thyroid diseases raises serious doubt about the numerous salt on the markets claiming to be iodised," Mrs. Konadu intimated.
According to her, Nascent iodine, which is the recommended source for producing iodated salt ought to be checked by regulatory agencies to find out whether the iodated salts on the market actually contain the correct amount of nascent iodine or not.
She added that there are different types of iodine but some of them are proven to be more injurious and unsuitable for human consumption.
Nascent Iodine
The nascent iodine, also known as nano-colloidal iodine or atomic iodine produces a consumable form of iodine that the body readily absorbs and uses to maintain optimal iodine levels and to support thyroid health.
Another distinction about this form of iodine supplement is that it is a mono-elemental, meaning that it is not bound to other elements (potassium iodide contains potassium and iodine), which makes it easily recognized and used by the body.
The Findings
The study was conducted by some group of Endocrinologists last year to monitor and record cases of thyroid disorders and the causes at the Komfo Anokye Teaching Hospital (KATH).
This was after the introduction of iodine Deficiency Disorders Control Programme in January 1996 which focuses on the promotion of iodised salt consumption to eliminate IDDs like goiter which is prevalent in Ghana with particular reference to adolescents, school age children and women of reproductive age.
She indicated that prior to the introduction of the programme, most of the cases that were recorded in the past were as a result of lack of iodine in the rock salt or locally produced salt.
According to her, the expectations of Ghanaians were that the programme will improve the iodine component and further reduce thyroid diseases meanwhile the study shows otherwise creating the urgent need for government and sector agencies to review the National Iodated Salt programme to find moderns ways of dealing with the issue.
Mrs. Konadu Dsane noted few years after the introduction of the programme, she said, the study showed that people who were diagnosed thyroid diseases in the Ashanti Region were more than what it used to be in the past.
She said this at a ceremony to launch the Thyroid Ghana Foundation which aimed to reduce the incidence of thyroid disorders commonly among women and children.
Government Urged
Mrs. Konadu Dsane emphasized that treatment for thyroid is very much expensive which requires that government incorporate Thyroid Function Test in the health insurance scheme.
She added that children are more vulnerable urging government to also include screening for neo-natal in the weighing card for thyroid to determine early signs and treatment.
"This is necessary to equip healthcare practitioners and policy makers with accurate information in order for them to make the best choices with regards to patient care and thyroid disease management as a national agenda," she intimated.
Foundation's Strategy
Mrs. Konadu Dsane said her Foundation will create awareness of thyroid disease conditions among the general public and support thyroid research in the country.
As a victim of thyroid order, she indicated her preparedness to support persons affected by thyroid diseases through the establishment of supportive programmes and provision of facilities.
According to her, even though thyroid disorder remains the second most common endocrinological disorder seen in adults, it is still relatively unpopular among the general public and some healthcare practitioners.
She said this makes it very difficult for the disease to be accurately diagnosed especially due to the fact that thyroid disease conditions have similar symptoms with other more common ailments.
"Most patients with thyroid problems are therefore easily treated for other more known disease conditions. Improved public awareness of thyroid disease conditions can lead to early detection. Individuals will also be better equipped to alert their physicians to a suspected thyroid condition that may otherwise be difficult to diagnose in the sometimes slowly developing initial phases," she stated.
Mrs. Kondau Dsane posited that as part of their strategic plan, the Thyroid Ghana Foundation intends to develop a registry for all thyroid patients in the country starting from the Greater Accra region.
She indicated that this will enable them build a system which would provide free thyroid medication for patients who are unable to afford.
"Ultimately we intend to build a thyroid care unit within the Korle-Bu teaching hospital to provide access to improved and affordable treatment for thyroid patients in the Region," Mrs. Konadu Dsane opined.
Emmanuel Ajarfor Abugri
Editor