Eight arrested over Boko Haram Chibok abduction: police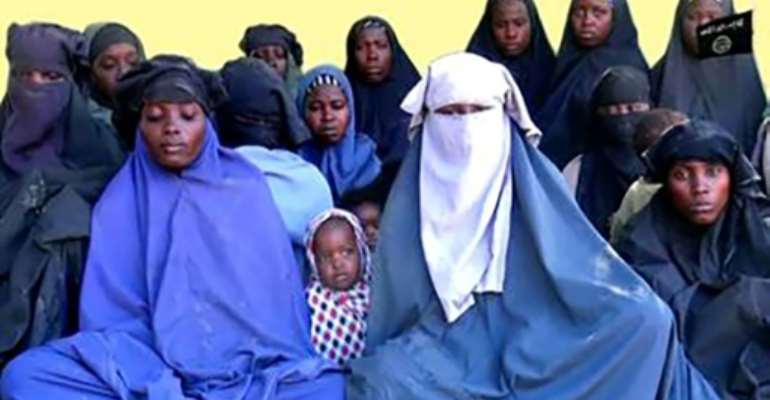 Eight men have been arrested in connection with Boko Haram's abduction of more than 200 schoolgirls from the remote town of Chibok in northeast Nigeria, police said on Wednesday.
The eight were among 22 suspected members of the Islamist militant group detained in the remote region after an investigation over the last year.
The 14 others were alleged to have been involved in logistics and planning suicide bomb attacks. All the suspects were paraded at a news conference in the Borno state capital, Maiduguri.
Borno state police commissioner Damian Chukwu said the men -- aged 20 to 48 and all from the Bama area of Borno state -- were arrested in Borno and neighbouring Yobe earlier this month.
All eight had confessed to their involvement, he added.
"The suspects are helping... with useful information to arrest other fleeing Boko Haram commanders," he said in a statement.
The mass abduction of 276 students from the Government Girls Secondary School in Chibok on April 14, 2014 caused widespread outrage and sparked a global campaign for their release.
A total of 57 students escaped in the immediate aftermath of the kidnapping. Since then, 107 have either been found or released as part of a government deal with the jihadists.
Two men have already been sentenced to 20 years and 30 years in jail for their part in the abduction.
Both were convicted at closed-door trials held in civilian courts at a Nigerian military facility.