Youth urged to take their destiny into their own hands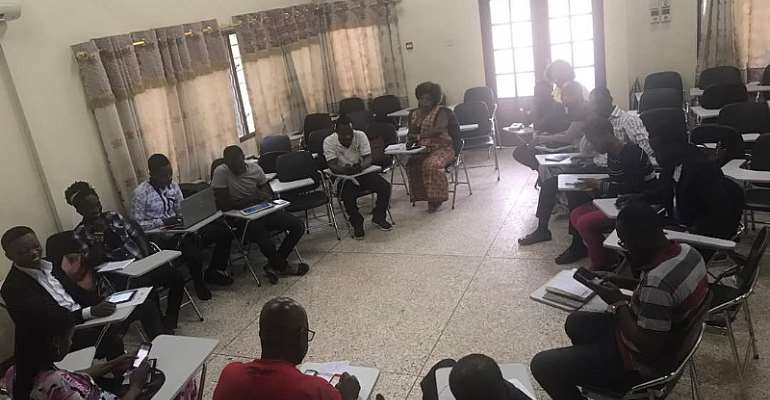 The youth has been admonished to seize opportunities and take their destinies into their hands for their personal development and the country at large.
To enable them achieve that, they are to develop interest in the local government system to gain knowledge in its processes to facilitate meaningful input into decisions and policies affecting them.
The immediate past Western Regional Director of National Youth Authority, (NYA) Emmanuel Papa Assan gave the advice when he addressed members of Youth Development Advocate Foundation, YUDAF, in Takoradi over the weekend.
According to Papa Assan the local Assembly is a good grooming ground for the youth in particular since it constitutes a democratic representation of communities that exercise and perform powers conferred by law.
YUDAF is a Civil Society Organisation based in Takoradi of the Western Region with the aim of equipping the youth with skills to engage in advocacy programmes.
Mr. Assan said the practice whereby the youth refuse to vote for their counterparts into decision influence positions, but rather repose absolute confidence in adults in similar positions does not augur well for the progress of the youth.
He, further argued that although Adults may do their best to factor the interest of the youth into Policies, the young are the best people to voice their heart felt issues and influence policy making.
To this end, they are to further develop more skills by reading wide, undergo training and upgrading to place them in advantageous and influnceial positions to make positive impact on society.
Source: Daniel Kaku
Daniel Kaku
Western Regional Contributor