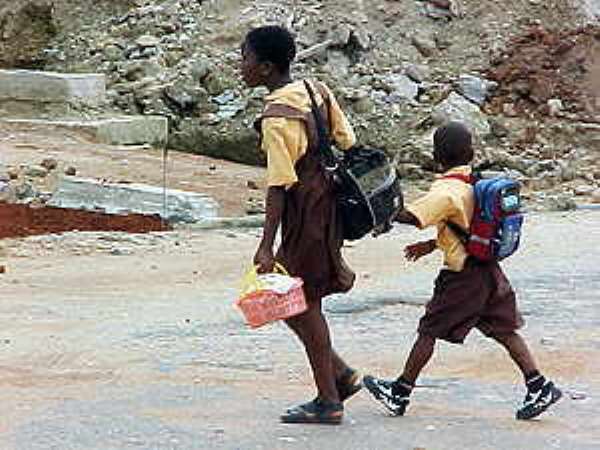 Agona Duakwa (CR), GNA - Mr Yaw Osafo-Maafo, Minister of Education and Sports, has warned that the government would deal drastically with teachers who drive home school children for their fees. He said the Free Compulsory Universal Basic Education (FCUBE) had taken off nationwide to reduce the burden of paying cultural, sports and other fees from parents and guardians. Mr Osafo-Maafo, who was addressing the Chiefs and people of Agona Duakwa in the Central Region to climax their annual Akwambo festival, said the government had paid 30,000 cedis for every child attending public schools. He said a head count would be conducted in November this year, in all public schools to enable the Ministry to send more grants to run schools to promote education.
The Minster stated that a new incentive package for teachers would soon be announced to improve their living conditions. He said that the adage that "teachers will receive their reward in Heaven", should be a thing of the past and the government was doing every possible to reward them.
Mr Osarfo-Maafo said 15 Training Colleges had been selected to be equipped with modern facilities to teach mathematics and science to enhance the effective teaching of science and technology. He urged the Chiefs and opinion leaders to support and monitor the capitation policy to ensure quality education.
The Minister stated, however that he was not impressed with the BECE results of the schools in the Agona Duakwa area this year. He asked parents to provide the basic needs of their children to perform better instead of buying expensive funeral cloths and drinks. Mr Osafo-Maafo called on teachers to strive to assist their pupils and students to achieve academic excellence.
He promised to provide 4,000 dual desks for schools in the area to promote quality teaching and learning.
Nana Kojo Amoakwa Boadu II, Chief of Duakwa, urged the Police in the area to thoroughly investigate cases before taking action to ensure peace and stability.
He praised the government for the construction of four classroom blocks for schools in the town and appealed to the Ministry of Education and Sports to support the re-grassing of the Presbyterian School Park to promote sports in the area.
Mr Ben Mensah, District Chief Executive, called for the cooperation of the people and support for government policies and programmes in the area.
Mr John Kwesi Agyabeng, MP for Agona West, appealed for unity for the development of education, health and sanitation in the town.