President Nana Addo Dankwa Akufo-Addo Must Call The Chairman Of The New Patriotic Party, Freddie Blay To Order And Demand Immediate Apology To Togbe Afede XIV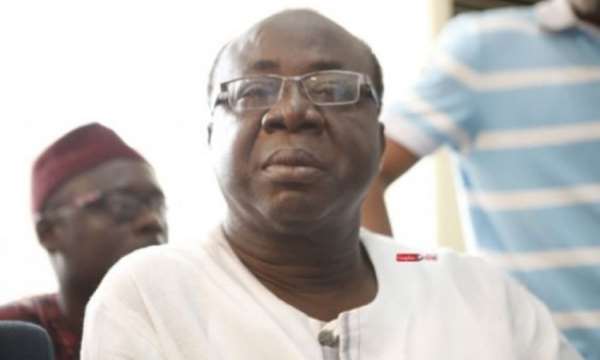 The attention of the U.S.A and Canada branch of the Peoples' Liberation Council (PLC) of Western Togoland has been drawn to a comment in the Ghanaian media, "stop the ignorance and palm wine business talk" purported to be a reply from the National Chairman of the New Patriotic Party (NPP), Freddie Blay to the Agbogbomefia of the Asogli State, Togbe Afede XIV following a statement made by Togbe Afede XIV in his capacity as President of the National House of Chiefs to his fellow Chiefs to the effect that "I am happy the special prosecutor, Martin Amidu is looking in to the matter of buying of 275 bus before the New Patriotic Party (NPP) 2018 national delegates conference."
It is so unfortunate that Freddie Blay who should have known better, considering his position in the Ghanaians political sphere, went ahead and used unprintable abusive words on Togbe Afede XIV as if the Agbogbomefia has no rights to comment on issues affecting Ghanaians political dome.
We wish to state here indisputably that, the President of the National House of Chiefs who's remuneration comes from the consolidated fund has every right to comment on issues in the Ghanaians political arena and also have the constitutional backing to exercise his free speech and political rights as a person.
Freddie Blay's response is a direct insult to the great Agbogbomefia of Asogli State and an insult to Agbogbomefia is an insult to the entire Asogli State. And the Asogli State will not condone in taking such exceeding disrespect from Freddie Blay or any other person.
Freddie Blay must accord Togbe Afede XIV the needed respect that he deserves as Agbogbomefia and the President of the National House of Chiefs, if Freddie Blay fails to set a good example for Ghanaian youth and his party folks as NPP National Chairman.
On this note, we are calling on the President of the Republic Nana Addo Dankwa Akufo-Addo to call Freddie Blay to order and render immediate unreserved apology to the Agbogbomefia Togbe Afede XIV, Asogli State and the National House of Chiefs before our patience run out.
Thank you.
Dully Signed:
Seth Mifetu
(Coordinator- U.S.A and Canada branch of PLC)