NAGRAT Wants Government To Focus On TVET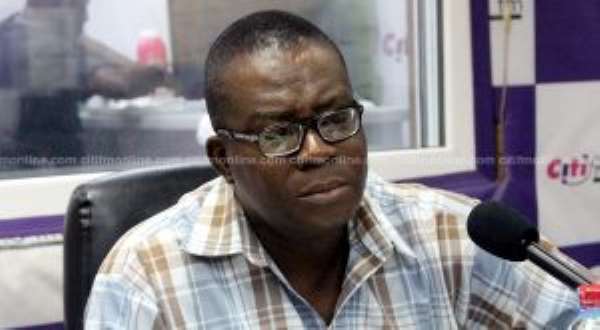 The National Association of Graduate Teachers (NAGRAT) is calling on the government to pay attention to vocational and technical education by investing in the sector.
Speaking to Citi News, NAGRAT President Angel Carbonu blamed the seeming lack of interest of students in technical and vocational education on the absence of opportunities in the technical and vocational training system.
He also said though students reject technical and vocational schools due to a lack of counseling at the basic level, the government could make attractive to students who do not make the grades for universities.
Over 190,000 candidates, representing 61.67% of all candidates who sat for the 2018 WASSCE failed to obtain the minimum pass mark in the core three subjects required for admission into universities in the country.
"It is not a bad situation. This is even an opportunity for some of them [students] to identify where they have competence it. There are some of them when they get into the technical apprenticeship area, they will do better. The only problem we have in this country is that we don't have the guidance and counseling system at the basic school to educate children and parents properly."
"Everybody thinks it is fashionable to go to senior high school. Let us give the opportunity to these children, enlighten them to know that there are other areas that they can go and express themselves competently," he added.
The Minister of State in Charge of Tertiary Education, Prof. Kwesi Yankah reiterated the government's decision to relaunch the Technical Vocational Education and Training [TVET] for the country.
According to him, an action plan on revamping TVET had been decided on at a conference in Koforidua is currently being implemented across all technical and vocational institutions in the country.
Professor Yankah revealed that government is also building two well-resourced technical and vocational institutions in each region.
"That is the point about our attempt to relaunch TVET to serve as a general policy. You may realize we did a whole conference in Koforidua where we came up with an action plan, and the action plan already is what Government has started in deciding to revitalize across the country, the vast number of technical and vocational institutions we have in the country."
"And then also build across the ten regions of Ghana two state of the art technical and vocational institutions in each region. This is something that is ongoing at the moment," Prof. Yankah added in a Citi News interview.