Bank Of Ghana Assessing Ghana's Economy From Today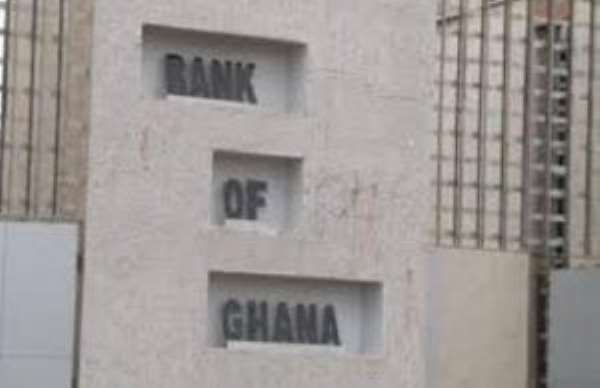 The Monetary Policy Committee (MPC) of the Bank of Ghana will today (Wednesday) start its quarterly meetings to review the health of the economy.
The committee will also assess the impact of major economic policies introduced by the central bank to stabilize the economy.
On top of the agenda are likely to be the depreciation of the cedi, the marginal increase in inflation, impact of rising interest rates in the US market and its impact on emerging markets like Ghana.
The MPC will conclude its meetings on Monday, July 23 with a decision on the policy rate for commercial banks.
This is the rate at which commercial banks borrow from the central bank for onward lending to their customers.
At the last MPC meeting in May, the Bank of Ghana reduced the rate from 18 to 17 percent.
The Governor of the Bank of Ghana, Dr. Ernest Addison said that the decision aimed at achieving lower inflation target.
According to Dr. Addison, "the committee noted that the risks to the inflation outlook are subdued in the forecast horizon. While global and domestic developments do not yet pose a threat to inflation in the near term, recent changes in global financing conditions and its impact on emerging market asset classes requires some vigilance".
Meanwhile the Managing Director of the Royal Bank, Osei Asafo Adjei has told Citi Business News he is anticipating that the MPC maintains the rate considering recent developments in the economy.