Ghana Ready For Maritime Crimes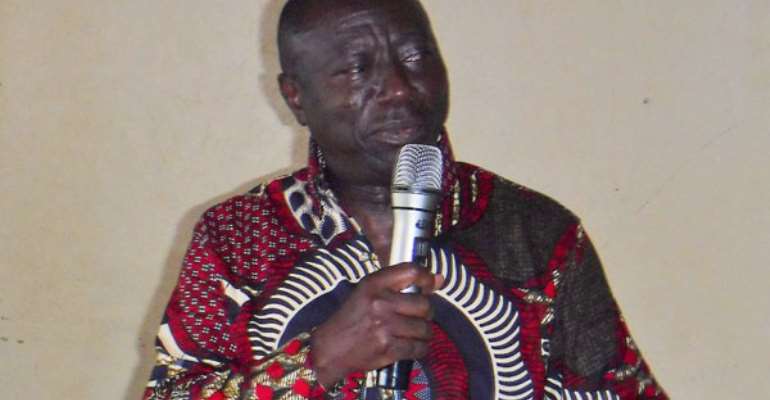 THE CHAIRMAN of the National Maritime Security Committee (NMSC) of the Ghana Maritime Authority (GMA), Mr. Kwame Owusu, has said Ghana is ready to do away with any illicit maritime activity.
According to him, Ghana is investing in equipment such as satellite imagery, ships, drones and vessels traffic managing information system (VTMIS), among other equipment, to prevent illicit activities from the country's waters.
He said the Navy, Ghana Maritime Authority and Marine Police, among other institutions and agencies, are always monitoring activities on the sea.
Mr. Owusu further said Ghana is also co-ordinating with international partners and the West African standpoints, especially along the Gulf of Guinea, to ensure safety and stability on the sea.
Mr. Kwame Owusu expressed the country's readiness after a month long crisis response training (CRT) exercise held by security administrators in the maritime domain at Tema in the Greater Accra Region.
Over 40 personnel from the various security agencies and institutions in the maritime domain benefitted from the exercise.
The programme, which was organised by the Ghana Maritime Authority in collaboration with the European Union's Gulf of Guinea's Inter-Regional Security Network (GoGIN), Inter-Regional Co-ordination Centre (ICC) Of Maritime Safety and Secuirty in the Gulf of Guinea (GoG), was aimed at equipping the various African maritime administrators on how to curb piracy, armed robbery and other illegal activities on the country's maritime domain.
Security administrators were drawn from the Ghana Navy, Marine Police, National Disaster Management Organisation (NADMO), Ghana Army Force (GAF), Ghana Ports and Harbours Authority (GPHA), and the Ghana Maritime Authority (GMA), together with their allied agencies in the maritime sector being trained on various forms of collaborative response to emergency issues on the country's waters.
Participants were taken through various forms of drills by trainers from the European Union Gulf of Guinea inter-regional network on how to deal with pirate attacks, as well as illegal oil transfer (illegal bunkering) on the country's maritime domain.
They were also made to go through a stimulation exercise where they were made to conduct a joint and well organised response to counter an oil bunkering exercise on sea.
At the closing event of the training programme, Eric Glotin, leader of the Gulf of Guinea Inter-Regional Network (GoGIN), who trained the local security experts who lectured the participants, urged them to take into serious account what they had learnt and how they intend to apply it in the case of any unforeseen event on the country's waters.
On his part, Commodore Steve Darbo (Rtd), Navy commander and a security expert, spoke on how the drills and training would help in combating piracy and other illegal attacks.
The former Commodore of the Eastern Naval Command called for more of such exercises and the need to provide adequate equipment to the committee in order to better deal with crime in Ghana's territorial waters.
From Vincent Kubi, Tema