Registrar General's Department Missing Out On Int'l Commitment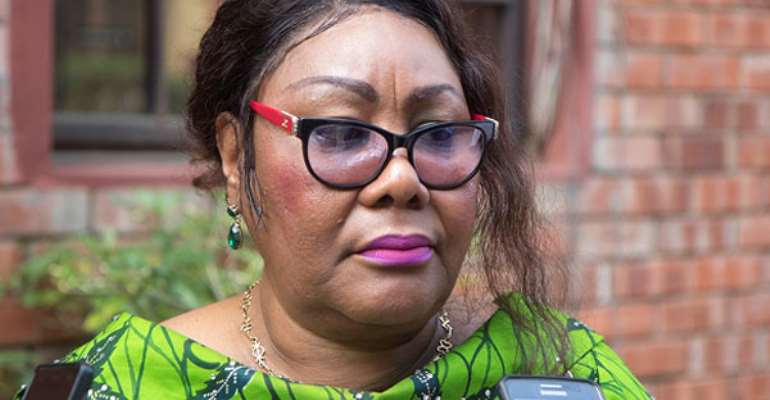 The Registrar General's Department is reportedly struggling to fulfill an international commitment Ghana made in the United Kingdom (UK) in 2016 on Beneficial Ownership (BO) of companies doing business in the country.
Registrar General, Jemima Oware, who made this known on Friday in Accra during a roundtable discussion organized by the Ghana Integrated Initiative (GII), indicated that even though Registrar General's Department amended the current Company Act (Act 179) to give effect to a new legislation, Act 920 to support its implementation, not much has been achieved due to financial and resource constraints.
The roundtable discussions formed part of activities commemorating the African Union (AU) Day on Corruption and also sought to provide the platform to examine the progress made so far in fulfilling the commitments Ghana made at the UK Anti-Corruption Summit in 2016.
Ghana in 2016 under the erstwhile National Democratic Congress (NDC) administration made some key commitments in the UK regarding the fight against corruption, notable among them being the need to improve the Beneficial Ownership regime in the country, improve transparency in the country's procurement process, strengthen asset recovery and promote integrity in public institution.
Speaking under the theme for the commemoration: "Winning the Fight Against Corruption: A Sustainable Path to Africa's Transformation," Ms Oware observed that nearly two years since the hosting of the UK Anti-Corruption Summit, there were still no resources to implement the commitments on Beneficial Ownership.
She said there is gross confusion as to whether Government of Ghana or Development partners like the UK Department for International Development (DFID) should provide the resources for the implementation.
She stated that resources were needed for sensitization before the actual implementation.
According to her, "We have contacted the Minister of Finance about it, and I am sure they will come through for us so that the Internally Generated Fund (IGF) that we retain will be increased from the current 13 percent to about 20 percent to give us enough resources to the sensitization to change the software to collect the data to change our forms to have a role map to implement the beneficial ownership regime."
With respect to Act 920, she said the legislation amended the current company's act, which initially had no provisions for collecting Beneficial Ownership Data.
CSO were not really excited about some of the provisions that were left out so we have expanded on the provisions on BO in the current Company Bill, which is going to be laid before Parliament.
The Bill, she said, has gone through Cabinet and that the Vice President's Office has pledged to support its passage.
Procurement
Meanwhile, Ghana is making progress on meeting commitments as far as improving transparency in procurement is concerned.
Head of Corporate Affairs, Public Procurement Authority (PPA), Rhoda Appiah, said efforts have been made by the Akufo-Addo administration to improve transparency in the procurement sector by boosting e-procurement.
By Melvin Tarlue & Will Tierney