Remain Neutral, Grant Fair Hearing To Parties …CJN Warns Judges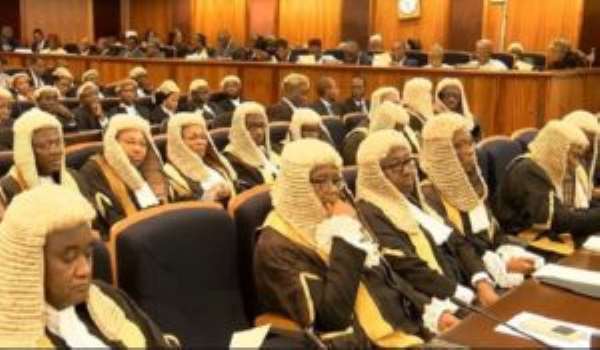 The Chief Justice of Nigeria, CJN, Justice Walter Onnoghen, on Monday, warned Judges to remain impartial and accord fair hearing to all the parties in any dispute that is brought before them for adjudication. He said the National Judicial Council, NJC, would not hesitate to deal with any judicial officer that is found to have acted in breach of his oath of office and code of conduct.
According to the CJN, "Democracy in itself is nothing if the implication of the fundamental principles enshrined in the constitution of this nation cannot be readily determined in constitutional adjudication by a Judiciary manned by upright Judicial Officers.
"This is premised on the fact that as the society depends on equity and justice, those who are appointed to adjudicate to all manner of persons, must ensure that they themselves are standing erect far away from all manners of injustice.
"Therefore, much energy, skill and experience must be devoted to strengthening the underlying principles of impartiality, diligence, competence, propriety, qualitative justice, strict adherence to the Rule of Law, speedy dispensation of justice and fair conduct of cases with a view to ensuring that justice is not only done but must be seen to be done.
"It is only when these factors are present that judicial functions can validly and effectively be exercised".
Justice Onnoghen gave the admonition in a keynote address he presented at the opening ceremony of the 2018 Orientation Course for newly appointed Magistrates, held at the National Judicial Institute, NJI, in Abuja.
He said the theme of the Course, 'Promoting Judicial Excellence in the Administration of Justice', was apt and topical, considering the fact that judicial integrity and the Rule of Law are the underlying principles of justice and the bedrock of democracy.
Credit: vanguardngr.com