Are Ghanaian Banks Unwittingly Yielding Turf To Mobile Money Operators?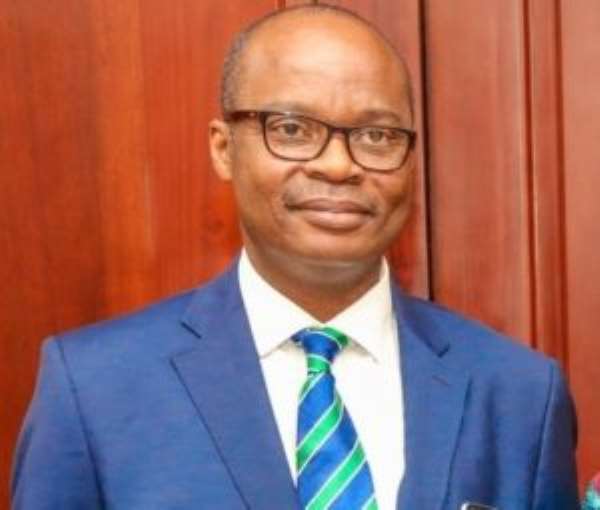 Are Ghanaian banks unwittingly yielding turf to Mobile Money Operators (MMOs)? It is generally accepted that over 70% of Ghana's population do not have bank accounts. With 2018 population figure of 29,614,337, this works out to over 20,730,036 Ghanaians who do not have bank accounts.
This means only about 8,884,301 Ghanaians do have bank accounts, operating 12,452,734 accounts in 2017 (see Table 1 below). On the other hand, with about 34.57 million mobile subscribers, mobile penetration is estimated at 117%.
According to the Bank of Ghana (see Tables 1 & 2 below), the number of accounts registered with mobile money in 2017 was 23,947,437. And we know that figure is on the increase.
The ratio of bank accounts to population is 42%, while the ratio of mobile money accounts to population is 81%!
Now that we know that the numbers show clearly that mobile money accounts are growing faster than bank accounts, let me explain just two reasons why I believe Ghanaian banks are unwittingly yielding turf to Mobile Money Operators (MMOs):
1. Bank charges
In my article titled, "Robbing the poor to pay fat cat bonuses," I wrote:
"The majority of people who are likely to receive Ecobank cheques as a mode of payment for amounts under GH¢1,000 are relatively poor people. And some of those people may not even have a bank account with any other bank.
So, when they are faced with having to open a new bank account in order to deposit their GH¢200 and wait for another day or two for that money to clear, when they need the money urgently, they will have no choice than reluctantly give up their GH¢5 to pay Ecobank Fat Cat bonuses!
This is simply a case of punishing poor people, simply because they are poor, and also have the misfortune of being paid with Ecobank cheques.
Now the general public must know that they would be better off accepting only mobile money than an Ecobank cheque for payment.
After all, I would have saved GH¢3 on the GH¢200 by insisting on being paid with mobile money rather than a damn Ecobank cheque."
Also, if you operate a current bank account, you are most likely going to pay bank charges every month. On the other hand, if you operate a MoMo account (which is effectively equivalent to a current bank account), you are most likely going to receive interest every quarter.
It is obvious from the above that the majority of Ghanaians who are relatively poor are better off transacting business with MMOs than with some of our banks.
2. With Mobile Money, every cedi counts
If you have GH¢2 in your current bank account, it is as good as useless to you. You are unlikely to withdraw it with your ATM card, or withdraw it with a cheque in the banking hall.
If you have the same amount in your MoMo Wallet, you can use it to buy call credit when you desperately need it.
Admittedly, and especially with mobile money interoperability, you can also use that money from your bank account to buy call credit.
My experience, however, is that my bank currently charges me whenever I use my debit card to purchase call credit via Express Pay. I do not pay any such charges if I pay for call credit from my MoMo Wallet via the same Express Pay platform.
So, am I better off having a current bank account and paying monthly bank charges as well as charges for buying call credit, or having a MoMo account and receiving quarterly interest and not paying any charges for buying call credit? Time will tell.
Kwaku Antwi-Boasiako, Accra
July 13, 2018