Potential Fuel Price Hikes In July - IES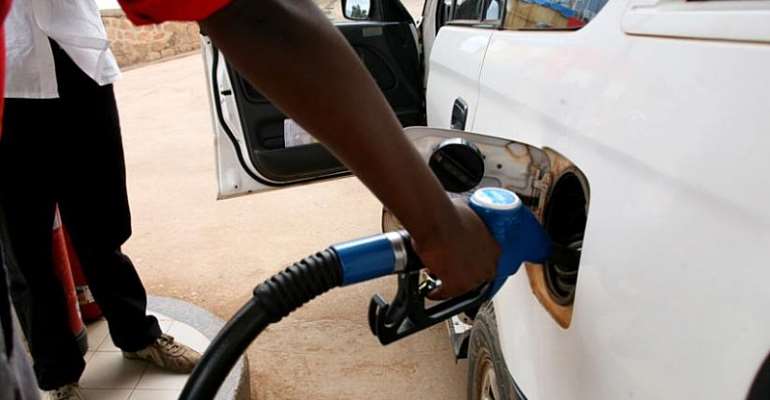 REVIEW OF JULY 2018 FIRST PRICING-WINDOW
Local Fuel Market Performance
Prices of fuel at the pumps have been consistently stable for the past two Pricing-windows. Though slight reductions were expected from the Oil Marketing Companies (OMCs) in the period, it largely didn't happen as the marketers complained of depressed margins. As a results Gasoline and Gasoil continue to be sold at GH¢4.85 and GH¢4.83 respectively on average terms. The lowest priced fuel at the pump relative to other OMCs can be sourced from Alinco Oil, Frimps Oil, Pacific, Zen Petroleum, Benab Oil, Pacific, and Lucky Oil.
World Oil Market Prices
Brent Crude recorded a sharp surge to $79 per barrel at the beginning of the Pricing-window but the upsurge in price turned into a dive late on Wednesday with days to close the pricing window in Ghana, leaving the global crude benchmark with its biggest one-day decline in more than two years. The decline was prompted by news of Liby's National Oil Company lifting force majeure on four oil ports, and on widespread weakness in commodity markets. In spite of these developments the average crude price recorded in the window is $77.52 per barrel, compared to $75.16 in the last Pricing-window in the month of June 2018.
Gasoline is up by 4.58% while Gasoil also went up by 2.29%, closing trading respectively at $731.64 per metric tonne and $667.48 per metric tonne according to Standard and Poor's Global Platts assessment. In the window prior to this, Gasoline sold at $699.61 per metric tonne while Gasoil went for $652.52 per metric tonne.
Local Forex and Fuel Stock IES'
Economic Desk figures show the Cedi depreciating by some 1.92% within the period under review, after showing some stability in the previous Pricing-window. The dollar is currently going for GH¢4.77 as against GH¢4.68 in the last pricing window. Approximately 6500mt of LPG, 36,460mt of Gasoil, 37,300mt of Gasoline, and 10,000mt of ATK was discharged from vessels to add on to the country's fuel stock
PROJECTIONS FOR JULY 2018 SECOND PRICING-WINDOW
Happenings on the international oil and fuel markets, coupled with persistent depreciation of the local currency has set the stage for a potential fuel price hikes in the country; the Institute for Energy Security foresees. Crude oil price surged by some 3.1%, Gasoline and Gasoil went up by 4.58% and 2.29% respectively; and the Cedi weakened by approximately 1.92% against the U.S. Dollar within the past two weeks.
The potential fuel price increment on the local market can however be forestalled or mitigated should the National Petroleum Authority (NPA) kick in the Price Stabilization and Recovery Levy mechanism.
Signed: MIKDAD MOHAMMED
Research Analyst