Stanbic Pushes For A Revolution In Renewable Energy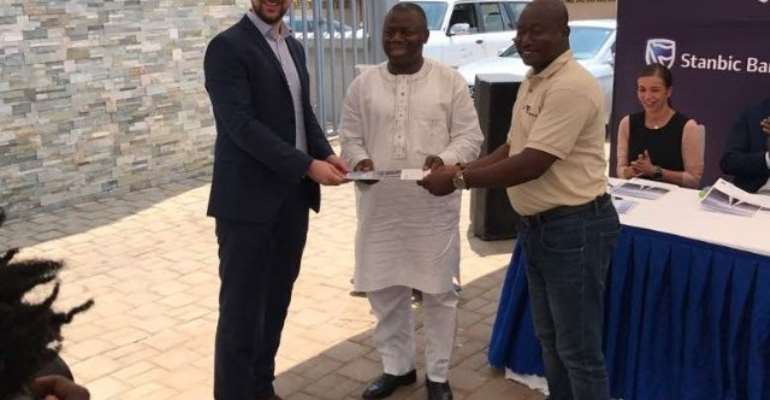 Stanbic Bank Ghana has reiterated its commitment to champion the renewable energy revolution in the country.
Based on this backdrop, the bank has installed solar power systems at three of Stanbic Bank's branches in Accra and Tema.
The three systems have a total capacity of 40 kWp and will provide the bank with clean energy during the day, saving 27 tonnes of CO2 emissions per year.
Speaking at the event, Managing Director of Stanbic Bank Ghana, Alhassan Andani said the initiative is part of their campaign on renewable energy.
According to him, the bank currently saves about 38 percent of cost of electricity, noting that, bank will also accrue savings to the tune of close to 2 million Ghana cedis through the project
The Stanbic Bank Ghana MD said based on the success of the piloting of the three branches, the bank will extend the solar energy system to all its branches across the country, particularly based on substantial savings they are making from the 3 projects
Mr. Andani was optimistic that based on the savings they are making, other banks, corporate institutions and even government will join the renewable energy revolution in the country soon.
The project was implemented by Ecoligo GmbH in cooperation with its consortium partner, SMA Sunbelt Energy GmbH, and other installation and service partners.
It is part of the worldwide Dena Renewable Energy Solutions Programme coordinated by the Deutsche Energie-Agentur (dena) – the German Energy Agency – and supported by the German Federal Ministry for Economic Affairs and Energy (BMWi) within the German Energy Solutions Initiative.