W/R; Closed Season Will Affect Us- Fisher Folks Lament.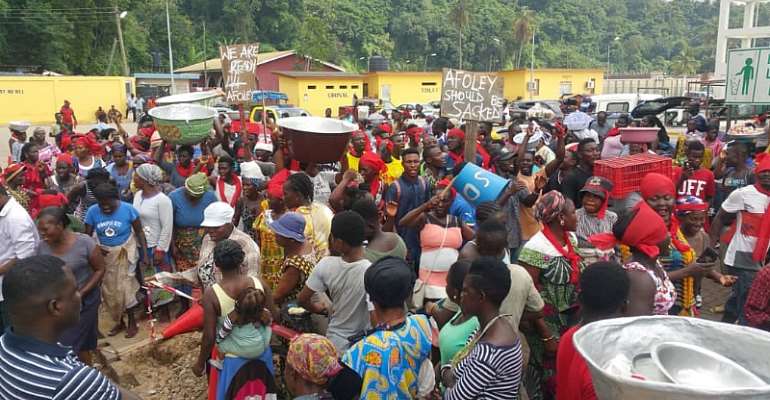 The Ghana Inshore Fisheries Association, Sekondi Branch on Friday 13th July 2018 demonstrated at the Sekondi Albert Bosomtwi Sam fishing habour towards the ban on none fishing activities for the month of August by the Ministry Of Fisheries And Aquaculture Development led by Hon. Elizabeth Afoley Quaye.
According to fisher-folks the ban in August as closed season has raised tension resulting im necessary acrimony and violent confrontation that may not augur well for the peaceful development of the fishing industry in the western region and the nation as a whole.
"We are not against the closed season by the ministry but the timing is too short for us because from decades, the bumper season start from July to September whereby we can use the bumper catch to repay our loans and debts that we acquired from banks and individuals", fisher-folks emphasized.
The fisher-folks appreciated government determination and concern of uplifting the image and the sustainability of the fishing industry in the country.
Meanwhile the fisher-folks are appealing to the government to use it's jurisdictions to halt the closed season and also convene stakeholders engagement involving the ministry to outline amicable solution.
The said ban will take it effect on 7th August to 4th September 2018 whereby the fisher-folks will be onshore on the 5th September 2018.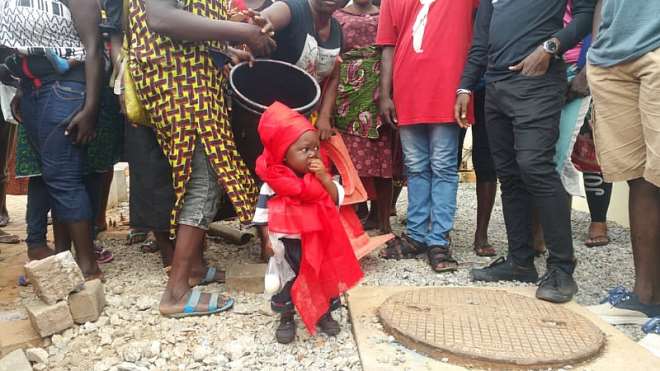 Kid Seen In Red