Gabby Fires Mahama Over Economic Mess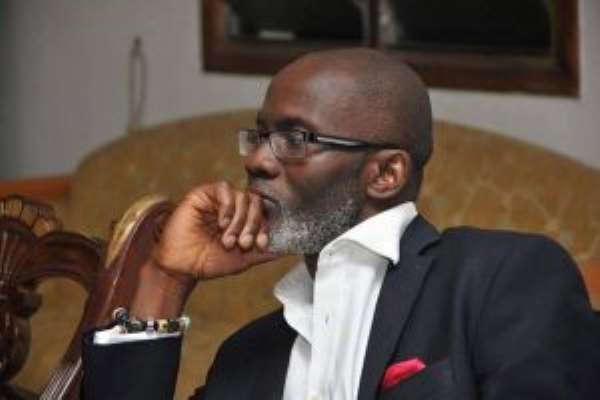 A member of the governing New Patriotic Party (NPP), Gabby Asare Otchere-Darko has snapped at former President John Mahama, telling him to quiet down as the New Patriotic Party (NPP) government attempts to manage the 'crisis' his administration left the economy in.
Mr. Otchere-Darko feels the government has been relatively lenient following what he described as the havoc the Mahama administration caused the economy.
He made these comments on Facebook after Mr. Mahama criticized the government over suggestions there may be an increase in Value Added Tax (VAT) and National Health Insurance Levy (NHIL), in the Mid-Year Budget Review.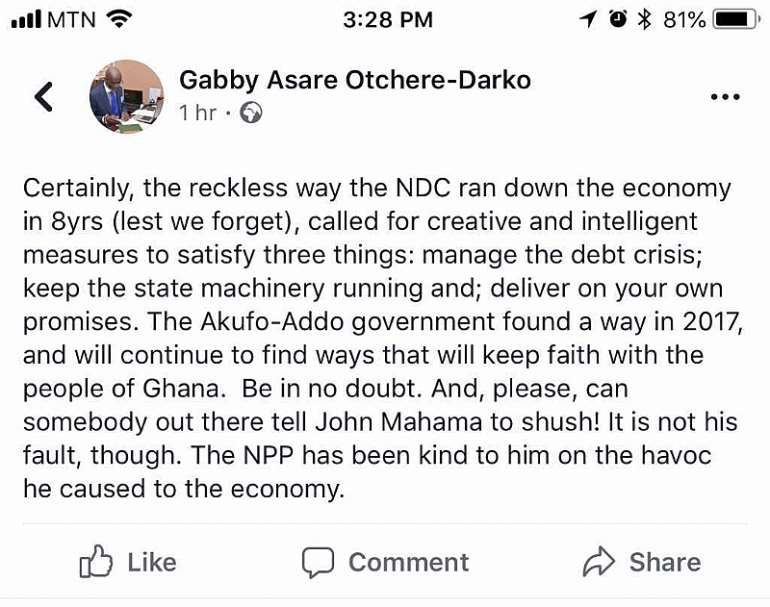 "Certainly, the reckless way the NDC ran down the economy in 8yrs (lest we forget), called for creative and intelligent measures to satisfy three things: manage the debt crisis; keep the state machinery running and; deliver on your own promises."
"The Akufo-Addo government found a way in 2017, and will continue to find ways that will keep faith with the people of Ghana. Be in no doubt. And, please, can somebody out there tell John Mahama to shush! It is not his fault, though. The NPP has been kind to him on the havoc he caused to the economy," Mr. Otchere-Darko stated.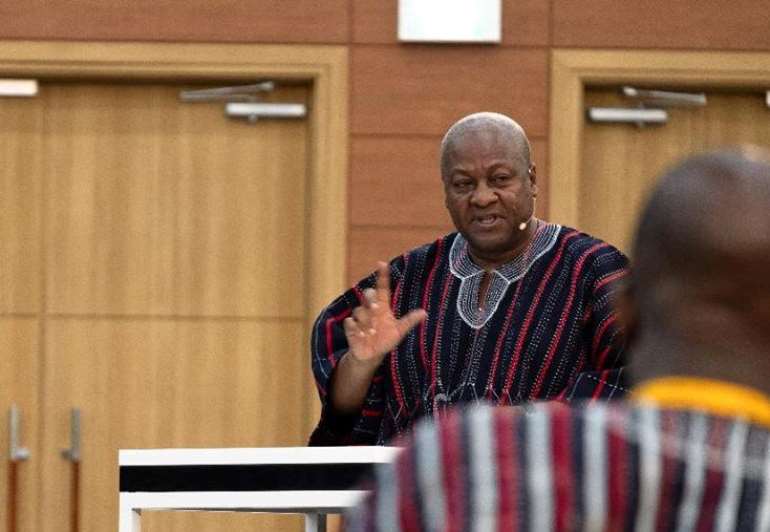 In a tweet, Mr. Mahama said "The Ghanaian business sector has never experienced such difficult times in the history of the 4th Republic. Akufo-Addo's proposed new taxes would cripple businesses further and also defeat his much-touted mantra of from taxation to production."
This was after a report by a pro-NPP newspaper, The New Statesman, suggested that government may announce an increase in the VAT and the National Insurance Levy in the Mid-Year Budget Review.
The report suggested that VAT and NHIL may be increased from 17.5 percent to 21.5 percent.