Brain Drain Shuts down TOR?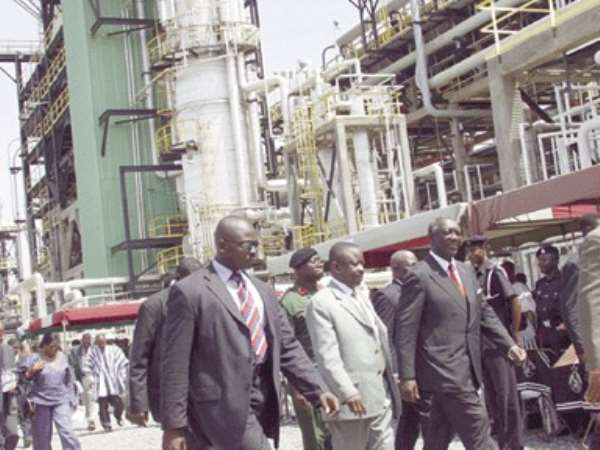 ... 14 TOR-trained engineers leave for Middle East. ... Koreans expected to run plant The Tema Oil Refinery-TOR has shut its Residual Catalytic Cracking plant, which produces LPG and petrol. Officials of the refinery say the shutdown is for routine maintenance and insists it will not affect supply of petrol and gas. But some workers at the refinery told a local radio station -JoyFM - that brain drain, compelled the authorities to shut it down. Personnel of that department are reportedly being lured to refineries in Omar and Qatar, which are offering attractive remuneration packages.
The workers say several attempts to negotiate better salaries and improved working conditions have failed.
Public Relations Officer at TOR, Aba Lokko confirmed that the plant would be shut down for five days because a fault had been detected and engineers had advised that it was the best thing to do.
Ms Lokko also confirmed that 14 engineers and technicians who had been trained by TOR had left.
She said it would be untrue to say that those who had left could be replaced easily because it takes some years to train engineers and technicians.
Ms Lokko disclosed that TOR has requested the services of personnel of a Korean company that is familiar with the plant to beef up its staff as TOR finds long-term solutions to the problem.
The Koreans are expected in the country on Tuesday to implement an operations extension contract.
Ms Lokko also told JoyFm that the refinery has already started recruiting engineers and technicians but explained that the recruits are not full-fledged engineers and technicians who can take control of the plant at the moment.
"Those who had left, the least qualified among them was being paid $2600 in addition to housing etc. At this time I don't think TOR is in the position to add some more," she said.