External Branches Of NPP Youth Congratulates Youth Organizer-Elect Nana B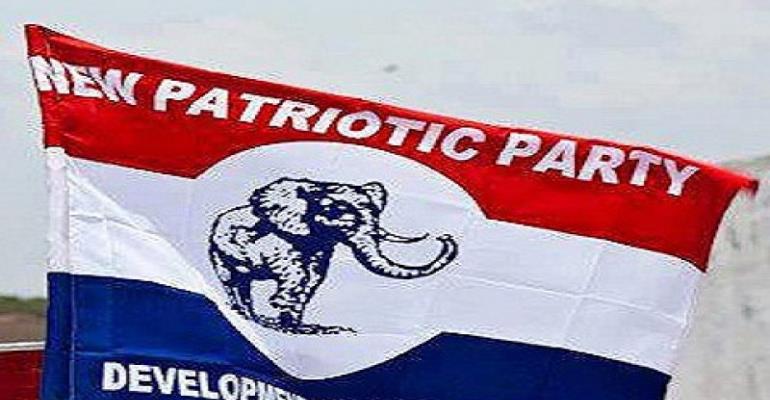 The Youth Organizers of NPP External Branches wish to congratulate Lawyer Henry Nana Boakye aka NANA B for his resounding victory in the just ended NPP National Delegates Conference held at Koforidua Technical University from 6th-8th July, 2018 to lead the National Youth Wing of the Party for Victory 2020.
In the words of Mohammed bin Rashid Al Maktoum, "If we do not choose the future, we will be choosing the past. Our past was glorious, but it cannot dictate our present or our future. We are not required to free ourselves from the past, because it lives in our conscience, but we have to free ourselves from staying in the past. Our present should be our starting point and the future should be our target" (2012)
We are inspired by Nana B's commitment to the external branches of the Party, the Youth Wing across the world and his firm commitment towards the implementation of the ROPAL and Globalization of TESCON as stipulated in his Youth Manifesto.
We believe that the voice of the people is the voice of God and therefore the election of Nana B as our National Youth Organiser is the will of God. For that matter we have no doubt his election at this time is the best decision that could be made in this dispensation, as he has proven beyond reasonable doubt to be a perfect replacement of the indefatigable and iconic former youth leader, Mr Sammi Awuku (Current National Organizer, NPP)
We in the NPP External Branches pledge our full unflinching commitment to his Visions and Programmes for the Youth Wing and will ensure its effective implementation.
We would like to urge Nana B to take up the full mandate of leading a united Youth Front for Victory 2020 and beyond.
Of special mention is *Dominic Eduah, Kamal Deen Abdulai and Nana Bediako Dannsa Appiah* all of who deserves high commendation for the bold decision they took and for offering themselves to the service of our great Party.
We humbly call on all and sundry to bury our differences and support his leadership. In all we do, we must remember to put the supreme interest of the Party first.
Our focus should now be on harnessing our youth potentials and synergies for Victory 2020 ensure the utmost welfare of our teeming youth.
Long Live NPP Youth Wing
Long Live The Elephant Family
Long Live NPP Diaspora
*SIGNED*
*Richard Gyamfi*
NPP UK Youth Organizer
*Emmanuel Oppong Boakye Yiadom*
NPP Germany Youth Organizer
*Prince Akyereko*
NPP Canada Youth Organizer
*Godfred A. Obeng*
NPP Finland Youth Organizer
*Tony Appiagyei Mensah*
NPP Italy Youth Organizer
*Portia Ackom-Baffour*
NPP Japan Youth Organizer
*Robert Agyemang Duah*
NPP Belguim Youth Organizer
*Joseph Kofi Antwi*
NPP France Youth Organizer
*Aaron Appiah*
NPP Netherlands Youth Organizer
*Kingsley Boakye-Nkrumah*
NPP Norway Youth Organizer
*Alexander Oppong*
NPP Spain Youth Organizer