Unplanned Family Is The Result Of Unplanned Country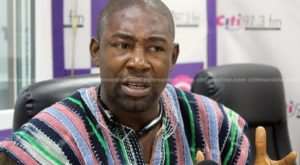 Dr. Okoe Boye, Member of Parliament (MP) for the Ledzokuku, has warned that a society that fails to plan its family will always find themselves in an unplanned country. According to him, the world is fast moving from large family sizes to planned and secured ones for the sustainability of good living standards.
To him, population is very key in achieving the Sustainable Development Goals, especially goals 1 to 5, hence, the focus of this year's World Population Day on family planning. Speaking on the floor of Parliament yesterday, he said: "A family that is not planned gives birth to a country not planned." He asserted that if a country's population is high, it would struggle to ensure quality standard of living for its people.
He said a planned family ensures, among other things, social and economic progress, reduction in maternal and infant mortality, unwanted pregnancies, and unsafe abortions. According to him, the more a society or a country plans its families, the greater the well-being of its people.
He identified many ways through which a family could prevent pregnancy, which include the use of male and female condoms, the hormonal method, which includes the use of pills and drugs, the injection method, which infuses hormones into the system that prevents pregnancy, and the calendar method that includes using the calendar to practice safe sex.
Rashid Pelpuo, Member for Wa Central, on his part, indicated that population determines the capacity of a country to produce and adequately provide for its citizens. He added that Ghana grows on an average of 2.5% annually, which is almost the same as the world population growth.
He called for more public education on the need for Ghanaians to plan their families. He added that the phenomenon of large families is fast becoming a thing of the past, entreating Ghanaians to embrace proper family planning. On her part, Mercy Adu Gyamfi, also known as Ama Sey, Member for Akwatia, indicated that women should not be scared of trying family planning methods. She said women are normally scared of the side effects associated with family planning methods.
Allaying their fears, she indicated that if one method results in unpleasant side effects, women should consult their doctors, since there are lots of options available that might suit them.